The 2018 Feather Awards In Pictures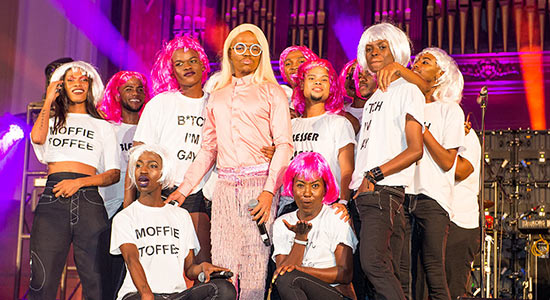 The 2018 Feather Awards was a spectacular night of fun and glamour, celebrating allies, achievers and pioneers of African LGBTQ rights.
MambaOnline was there to capture the event – the winners, the dazzling performances and the always camera-ready posers and fashionistas.
Celebrities and activists dressed to impress, with outfits that ranged from traditional red carpet and African elegance to glitzy expressions of gender fluidity.
For a full lowdown on the Feather Awards honourees and on what went down on the night, click here. For an exclusive visual overview, check out our gallery of images below.