Enough! Bermuda government's last ditch bid to block same-sex marriage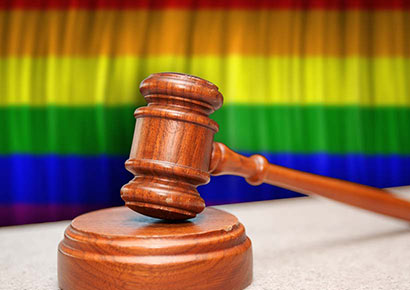 The government of Bermuda has been slammed for trying everything it can to reverse repeated court rulings ordering it to recognise same-sex marriages.
In November, the island's highest court, the Court of Appeal, dismissed the government's appeal of an earlier ruling by the Supreme Court to legalise same-sex marriage, and not civil partnerships.
The Supreme Court first legalised same-sex marriage in May last year, but in February, the government enacted a controversial law that attempted to replace same-sex marriage with domestic partnerships. The court found in June that this "compromise" was unconstitutional.
Now, in a desperate attempt to avoid giving full marriage equality to its citizens, the government has asked the court permission for a final appeal to the Privy Council in the UK. The Privy Council is the ultimate court of appeal for Bermuda, which is a British Overseas Territory.
"The government's position is that the issues involved in these matters are of general public importance to the people of Bermuda and involve complex and difficult issues of law which are appropriate for consideration by the Privy Council," said a spokesperson.
LGBT rights groups are justifiably outraged and have called on the government to cease its "endless appeals."
"The government's efforts to repeal same-sex marriage have come at quite a cost, not only monetarily, but also in terms of the impact on Bermuda's LGBT community, and our island's reputation overseas," commented Roderick Ferguson, the applicant who successfully challenged the government's attempt to impose a domestic partnership law.
"The courts have not found merit in the government's legal defense thus far, and are highly unlikely to do so upon appeal," said Ferguson. "I implore the government to stop playing politics with the right to same-sex marriage. Let the law uphold the dignity of all Bermudians."
Adrian L Hartnett-Beasley, spokesperson for OUTBermuda, insisted that, "Enough is enough. It is time to end futile appeals that have already wasted hundreds of thousands of taxpayers' dollars; let's agree to not waste even one more."
There have been calls for a tourism boycott of the island over the government's refusal to accept same-sex marriage rights. Some LGBT rights activists, however, argue that this could do more harm than good by making LGBT people scapegoats for any negative impact on tourism and the economy.