Israel Medical Association rejects conversion therapy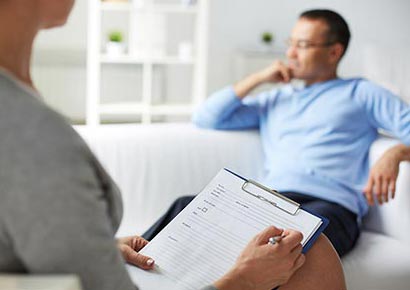 LGBTQ activists have welcomed news that most Israeli medical doctors have been restricted from trying to change people's sexual orientation, a practice known as conversion therapy.
"A comprehensive review of studies and position papers from other organisations showed an agreement that there is no place for any treatment based on the assumption that homosexuality is a disease or a disorder that requires treatment," said the Israel Medical Association (IMA) in a new position paper.
"The treatments to change one's sexual orientation have been found to be ineffective and could cause mental damage, such as anxiety, depression and suicidal tendencies," explained the group, which represents 95 percent of the physicians in the country.
The IMA told its members that, "There is a special danger in referring children and teenagers to treatment meant to change one's sexual orientation."
The statement was backed by the Israel Psychiatric Association, the Israeli Adolescent Medicine Society, the Israel Pediatric Association, the Society to Promote Health in the LGBT Community, the Israel Association of Family Physicians and the Israel Child and Adolescent Psychiatric Association.
The move follows a damning report last month by the Ynet news site about the extensive use of conversion therapy in Israel, particularly by religious-based therapists.
Dr. Ruthi Gofen, of the Gan Meir LGBT Center in Tel Aviv, was one of the people who initiated the position paper. "We felt that the medical associations in Israel had to make their stance clear. These important guidelines can save lives," she told the site.
The World Psychiatric Association and many other mental health bodies have asserted that trying to "cure" LGBTQ people doesn't work and is both dangerous and unethical. The UK government has announced its plans to ban conversion therapy and it is already illegal in Malta and in a number of US states. In April 2018, the Psychological Society of South Africa (PsySSA) reaffirmed its condemnation of conversion therapy.
The Williams Institute has estimated that around 700,000 LGBTQ adults in the US have received conversion therapy at some point in their lives, including about 350,000 who received it as adolescents. The practice has been linked to an increase in suicide attempts.
Israel is known as the most tolerant country in the Middle East when it comes to LGBTQ people, including having anti-discrimination laws in place (but not marriage equality). Some human rights activists, however, have accused the state of using and promoting its acceptance of the LGBTQ community to deflect from gross human rights abuses of the Palestinian people.