New York Times: Nakhane one of 10 artists to watch in 2019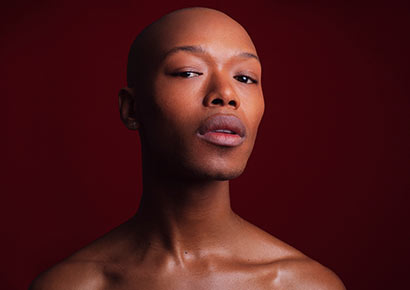 Nakhane's star continues to rise around the world as the New York Times sings the praises of the South African musician.
The prestigious newspaper announced on Thursday that the 30-year-old singer, songwriter, actor and author is one 10 artists "our pop music critics will be keeping an eye on in 2019."
Nakhane's latest album, You Will Not Die, is set to be released in the US on 22 February. Acknowledging his out status, The Times wrote that the star had broken "away from conservative Christian 'conversion therapy' to prize his identity as a gay man."
It said that the songs on the album "delve into both trauma and redemption", "ponder faith, pleasure, exile and belonging," and that, "they traverse hymns, neo-soul, South African pop and electronic dance music, and Nakhane's voice crests in a vibrant, androgynous falsetto."
The performer, who is in New York City to promote the album, commented on Twitter that he was "gagging" with excitement at the attention from the New York Times.
Nakhane starred in the controversial South African movie, Inxeba, a gay love story that sparked debate, death threats, protests and court cases last year. The film won numerous international awards, including Best Actor honours for his impressive performance as a closeted factory worker.
Nakhane, who was born in the Eastern Cape and grew up in Port Elizabeth, has also been praised for his debut 2015 novel, Piggy Boy's Blues, while his first album, Brave Confusion, won the Best Alternative Album award at the 2014 South African Music Awards (Samas).
Last month, Nakhane had dinner with Madonna in Lisbon, fueling speculation that he would be collaborating with the pop queen. He will travel in the coming days to Australia to perform at the Sydney Festival 2019.
Gagging. @nytimes @nytimesarts added me to their list of artists to watch in 2019. https://t.co/FEecSYnHS7

— YOU WILL NOT DIE (@nakhaneofficial) January 10, 2019