Shock as Supreme Court allows Trump's transgender military ban (for now)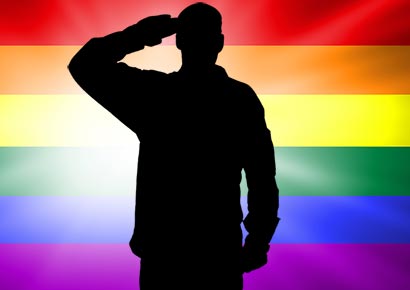 In a blow against equality, the US Supreme Court has allowed Donald Trump's ban on transgender military personnel to go into effect while the matter proceeds in the lower courts.
The Supreme Court declined to rule on whether the ban is unconstitutional but in a 5-4 decision it granted the Department of Justice's request to reverse earlier preliminary injunctions suspending the ban.
President Trump shocked the world in July 2017 by announcing on Twitter "that the United States Government will not accept or allow Transgender individuals to serve in any capacity in the US Military."
The order was quickly challenged in court in a number of cases, leading to several injunctions blocking the ban from going ahead until the courts made a final decision on the issue.
The Supreme Court has now lifted the injunctions while legal action against the ban continues, allowing the Department of Justice (DOJ) to begin to kick openly transgender troops out of the armed services and to deny transgender people the opportunity to enlist.
Lambda Legal and OutServe-SLDN, who are challenging the constitutionality of the ban, condemned the decision, describing it as perplexing, especially as the prohibition could later be reversed, causing even more disruption.
"The Court's decision to allow the Trump-Pence Administration to institute their wanting and discriminatory practices while the litigation proceeds is disappointing – our siblings-in-arms deserve better," said OutServe-SLDN Executive Director, Andy Blevins.
Transgender and gay and lesbian personnel had been barred from the US military until President Obama lifted the restrictions. While Trump has not changed Obama's policy with regard to gay and lesbian staff, his administration argues that transgender individuals "could undermine readiness, disrupt unit cohesion, and impose an unreasonable burden…" in the military.
The Trump ban allows transgender people to serve in the military as long as they do not request reassignment surgery or medication and are prepared to serve "in their biological sex" – effectively forcing transgender personnel back into hiding.
"For more than 30 months, transgender troops have been serving our country openly with valor and distinction, but now the rug has been ripped out from under them, once again," said Lambda Legal Counsel, Peter Renn. "We will redouble our efforts to send this discriminatory ban to the trash heap of history where it belongs."