The OA actor Ian Alexander on trans representation (Watch)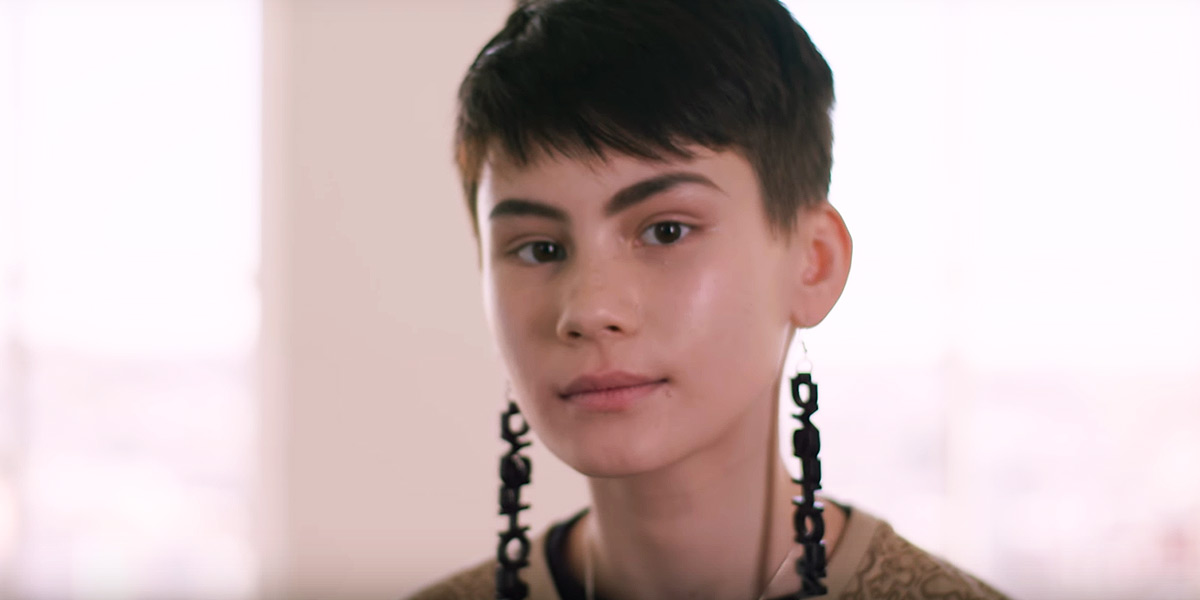 The OA actor Ian Alexander, one of the few transgender men on television, has spoken out about trans representation in the media.
Netflix has released an interview with Alexander in which he shares his experience portraying the characters of Buck Vu and Michelle in two separate dimensions in The OA Part II.
The 17-year-old American star, who also identifies as pansexual, first came out as a transgender man in 2014 and uses he/him pronouns.
"It's really crucial to cast trans people in trans roles," says Alexander in the video. "It is important that people see themselves represented on screen. It really means a lot to other trans men who are trying to find someone to look up to; someone they can relate to."
The OA is a mystery drama series that includes elements of science fiction, supernatural and fantasy. The second season – The OA Part II – launched on 22 March on Netflix.
It's described as a "mind-bending" story that follows the character of OA (Brit Marling) as she navigates a new dimension, one in which she had a completely different life as a Russian heiress, and one in which she once again finds herself as Hap's captive.
The OA Part II introduces Karim Washington, a private detective tasked with finding a missing teen. His path crosses with OA, as they try to solve the mystery of the teen's whereabouts and a house on Nob Hill connected to the disappearance of several teenagers.
Meanwhile, back in the first dimension, BBA, Angie and the boys find themselves on a journey to understand the truth behind OA's story and the incredible realities she described.
The OA Part II is now on Netflix. Watch Alexander's interview below.