Slay! 5 local drag queens you need to know about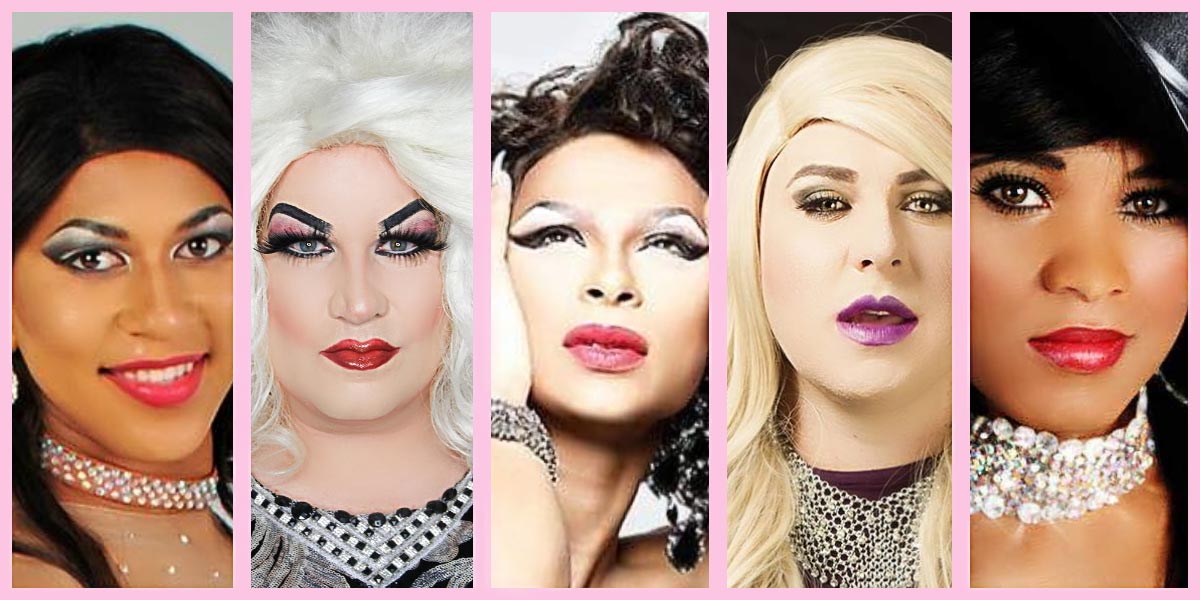 South Africa is awash with fabulous local drag queens who are breaking barriers whilst entertaining eager audiences. We showcase some of the top divas making a splash.
Speaking to TIME, drag historian and videographer, Joe E. Jeffreys described drag as "any time that someone is putting on clothing that is considered to be not appropriate to them, and then wearing it with some type of ironic distance", adding that drag "is the indigenous queer performance form, meaning it is of the people, by the people and for the people".
Indeed, drag has its origins in performance, dating back to the Shakespearean era, when women were not allowed on stage, and men had to perform female roles in the relevant attire. The age of Vaudeville took drag underground, and when the prohibition of alcohol was lifted in the 1930s, gay bars became havens for drag performers – also in South Africa, where Cape Town's lively underground gay bar scene gave men the freedom to appear in drag.
Still unofficially the drag capital of the country, Cape Town has perhaps the most active drag scene in the country, with Joburg's queer arena also frequently making drag a part of what is on offer to patrons frequenting gay clubs, bars and restaurants in the city.
If you haven't seen one yet, you should definitely put a drag show on your 2019 bucket list. You might even get to see one of the five most prominent drag queens on the circuit.
Enigma von Hamburg
Standing at the helm of Miss Drag SA, pageant director Enigma von Hamburg is no stranger to the drag or pageantry scenes. With more than 70 beauty pageant titles under her belt, Enigma – who has been the female persona of Clayton Robyn since 2005 – is not only involved with Miss Drag SA and the LGBT Cape Peninsula Pageant, but also the driving force behind the EvH Pink Awards, an annual ceremony that celebrates those who advance LGBT rights in the country.
Speaking to MambaOnline about this year's Miss Drag SA competition, which will take place in Pretoria in October, Von Hamburg reiterated the competition's aim of creating "drag with a purpose", saying it is there "to inspire ordinary people that carry out extraordinary things to advocate the advancement of LGBT rights, drag culture, serve as agents for change and uplift their communities by serving as positive role models."
Follow Enigma on Facebook and Instagram
Shenay O'Brien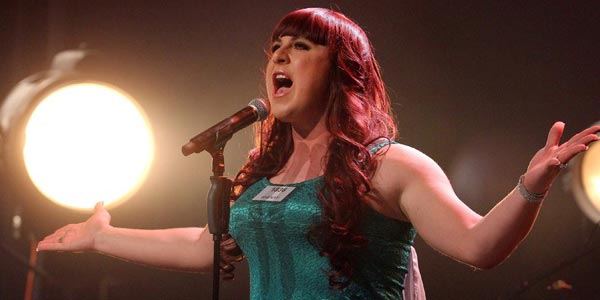 Shenay has been making waves since 2009. In 2015 she made "herstory" by becoming the first Drag Persona to compete in Idols SA and made it all the way to the Top 16. She was the first "Queen" to feature on the cover of Get It magazine. Shenay has performed at numerous events, staged her own productions and ventured into television and the theatre.
She has always been passionate about LGBT activism and awareness, and in 2019 created the online series: We're Queer my Dear which is an online platform created specifically for the South African audience. They tackle various topics and social issues from religion to social issues like fitting in. Shenay keeps on shining, inspiring and breaking boundaries and spreading her #glitterkisses wherever she goes.
Follow Shenay on Facebook and Instagram
Betty Bangles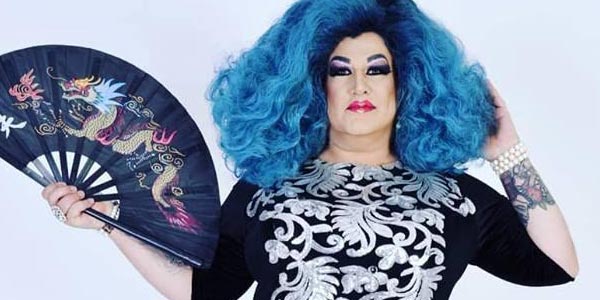 This Gauteng-based drag queen was the winner of the first-ever Drag Idols held on Jacaranda FM, as well as co-host on Cliff Central's The Casper Radio Show and the star of the 2017 VIA show, Betty Bangles en die Dossers – who said that drag doesn't work in Afrikaans?
Betty has been in the business of entertaining audiences for the past two decades, nd is currently the resident drag artist at Beefcakes in Illovo. Betty is also a regular performer at various festivals and events, including the annual Pink Loerie Mardi Gras and Arts Festival in Knysna. Don't forget to grab a drink at Beefcakes the next time you're up north, and keep an eye out for Betty's trademark larger-than-life wig.
Follow Betty on Facebook and Instagram
Laylah Zokufa Khan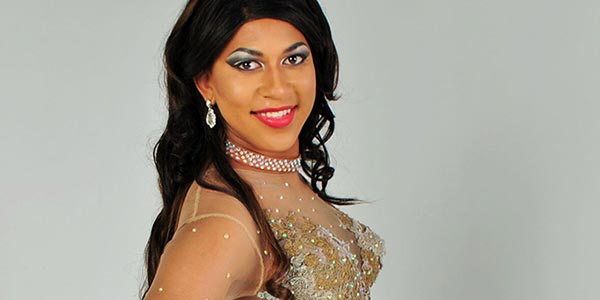 She has long been known as the Fairy Godmother of the Cape Flats, kitting out girls for their matric farewells and giving makeovers to aspiring drag queens, but Laylah Zokufa Khan is a queen in her own right, and has won numerous pageant titles over the years, most recently being crowned as Miss LGBTI at the Mr and Miss LGBTI Cape Peninsula 2018 pageant.
After winning her latest title, Laylah told Venecia Valentine, "I want to inspire change and show Cape Town that we as LGBT members are no different to other humans – we're just more special" – and her selfless dedication to bettering the lives of others by giving them their own opportunity to shine speaks volumes about this queen's character.
Follow Laylah on Facebook and Instagram
Manila von Teez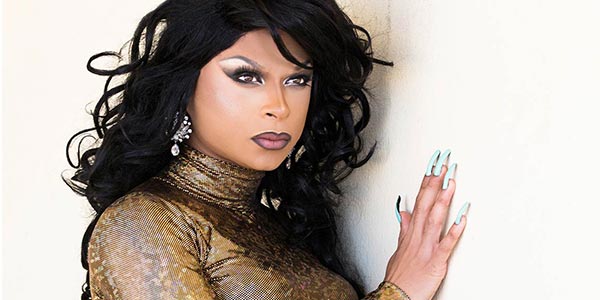 Perhaps the most recognisable drag queen in the country, Manila von Teez almost needs no introduction. Entering the drag scene in 2011, Von Teez would go on to become the runner-up of SA's Got Talent in 2016, adding to a formidable list of achievements that includes being crowned Miss Black Pride, Miss Cape Town Pride, Miss Cape Peninsula and Miss Pink Loerie.
Catch Manila in all her glory at Zer021 Social Club in Cape Town, where she is a regular performer, and have a look at the video below to see how this queen brought South African drag to the spotlight and the mainstream.
Follow Manila on Facebook and Instagram