Queer groups to reach out to if you need help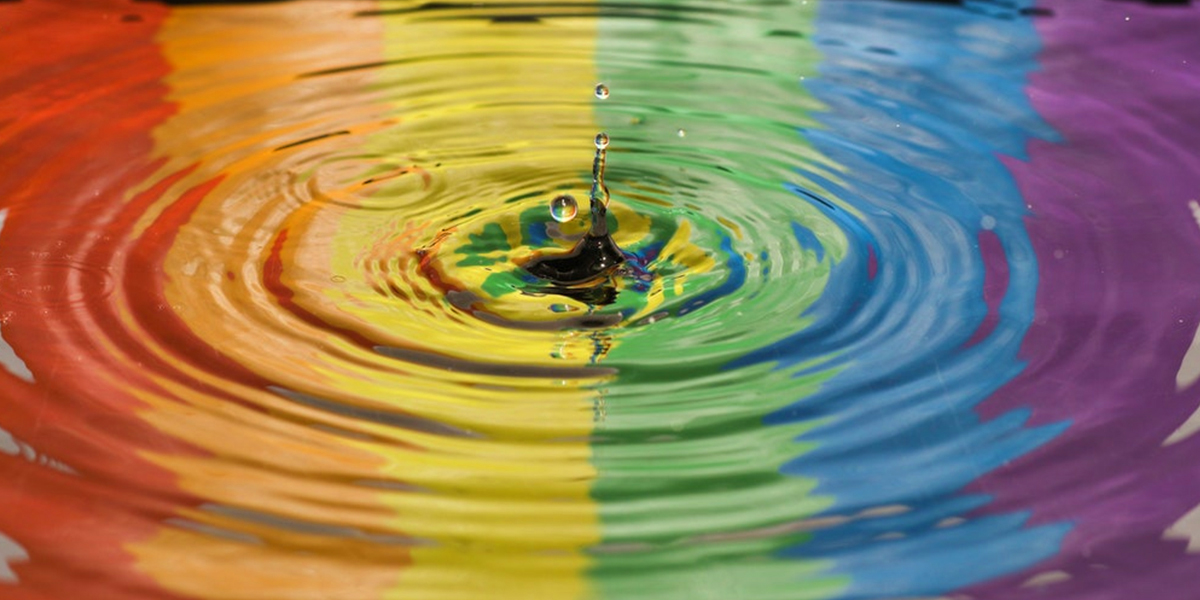 While we have come a very long way as far as our rights are concerned, members of the LGBTQ community remain a vulnerable group.
Thanks to ongoing stigma, rejection and discrimination, we have a higher than usual risk of problems with mental health, together with significant issues around personal safety.
These can include bullying, depression, internalised homophobia, substance abuse, HIV-risky sex and becoming targets of hate crimes.
There's nothing wrong (and everything right) with asking for help when you need it. So, if you find yourself needing to talk to someone, take note of these queer groups and reach out.
Durban Lesbian & Gay Community & Health Centre
The Durban Lesbian & Gay Community & Health Centre is a drop-in centre and a safe and secure space for lesbian, transgender, gay, bisexual, and intersex communities in Durban and KwaZulu-Natal. They provide personal, HIV and AIDS counselling and do referrals for legal counselling and advice. The organisation is also behind the annual Durban Pride celebrations and march. Visit the website or call 031 312 7402 / 42.
Engage Men's Health
This new kid on the block provides free mainly HIV and sexual health-related services to gay, bisexual and other men who have sex with men (MSM) in the Johannesburg, Nelson Mandela Bay and Buffalo City areas. If you have any questions about sexual health, reach out to them. All sexually active gay and bi men should seriously consider getting onto PrEP, the daily pill that prevents HIV – and Engage offers it free. Also, if you are HIV positive, they will provide you with free treatment and support. They have a funky and friendly clinic in Melville, Johannesburg that's open on Saturday mornings. Visit the website or call 082 607 1686.
Gay & Lesbian Network
The Gay and Lesbian Network (GLN) has been operational since 2003 and has done pioneering work with primarily young, unemployed and marginalised lesbian, gay, bisexual, transgender and intersex (LGBTI) people living in and around Pietermaritzburg. It offers a wide range of programmes and services to the LGBTI community. Visit the website or call 033 342 6165.
OUT LGBT Well-being
Based in Pretoria, OUT LGBT Well-being provides healthcare services to the LGBT community, men who have sex with men (MSM) and injecting drug users. Covering all the bases, OUT has been offering HIV testing, counselling, treatment and general lifestyle advice and support to the LGBT community of Pretoria and surrounds for more than 24 years, but also engages their research, mainstreaming and advocacy work on a local, provincial, national, continental and international level. One of their key projects is the Love Not Hate campaign and legal clinic. Visit the website or call 012 430 3272.
The Pride Shelter Trust
Located on 1 Molteno Road, Oranjezicht, Cape Town, the Pride Shelter's doors are open to any member of the LGBT community that is homeless or stranded. Daily intake interviews are conducted every day between 08:00 and 17:00, and the shelter provides professional sexual health and counselling services, together with a place to sleep and a warm meal in a city-centre based Victorian house. Visit the website or call 021 423 2871.
Sonke Gender Justice
With offices in Cape Town, Johannesburg, Bushbuckridge, Gugulethu and Diepsloot, Sonke Gender Justice has been adding its voice to advocacy and lobbying gender issues in South Africa since 2006. This organisation empowers the communities it works in to empower themselves by setting up workshops and community mapping exercises in order to highlight and address hate speech, hate crimes and sexual violence affecting the LGBTQ community. This NGO is specifically focused on gender justice issues, and volunteers are welcome. Visit the website or call 021 423 7088 / 011 339 3589.
Same Love Toti
Formerly known as PFLAG South Africa, Same Love Toti in Durban is committed to giving resources, counselling, and support to parents and young people of the LGBTQI+ community. Same Love Toti can provide advice about LGBT-friendly health service providers, psychologists and doctors, and focuses on providing a lending ear to those that need it with telephonic and email correspondence. Visit the Facebook page or call 082 654 8635.
The Triangle Project
This Cape Town organisation needs no introduction. Since 1996, The Triangle Project has been a beacon of light for thousands of struggling members of the LGBT community. The Triangle Project has always advocated for those affected by hate crimes and discrimination, and also offers one-on-one counselling and healthcare services, together with Safe Spaces, a project that assists with the establishment of activity hubs in and around the Mother City. Visit the website or call 021 712 6699.
In an emergency please call LifeLine's 24 Hour Counseling Line on 011 422 4242 / 0861 322 322 or the South African Depression and Anxiety Group's Suicide Crisis Line on 0800 567 567.