Home Affairs "loses" Kenyan LGBTIQ activist's asylum file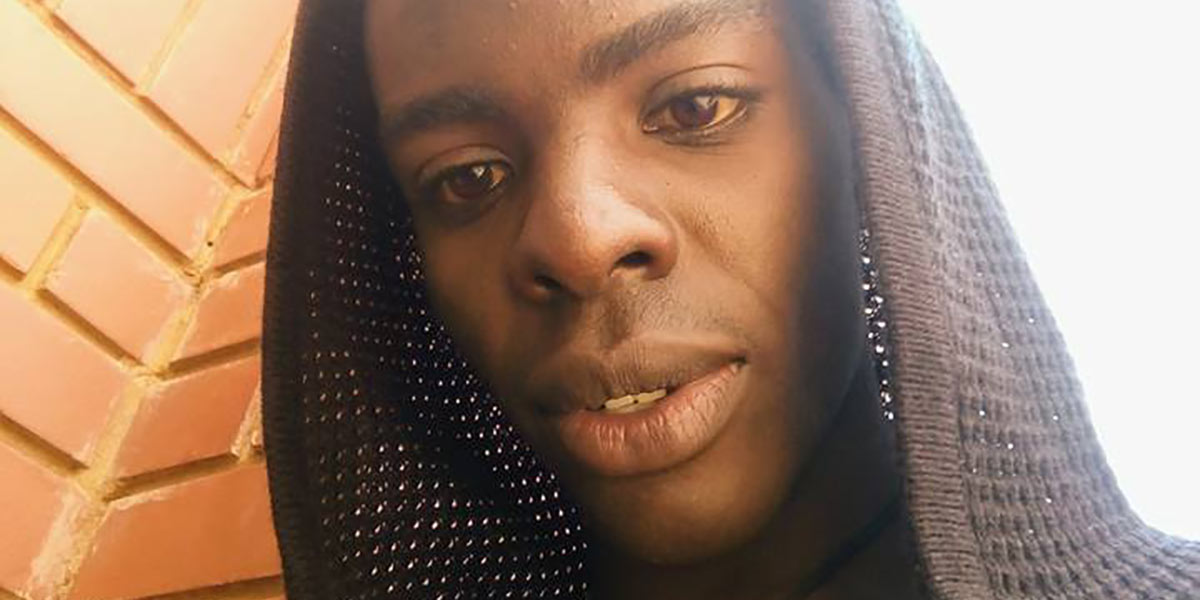 George Barasa, the Kenyan LGBTIQ activist who's been denied asylum in South Africa, has been told, almost two years after he appealed the decision, that his documents have been lost by Home Affairs.
George, informally known as Joji Baro, only recently discovered that his asylum rejection review, which he lodged in late 2017, has apparently not gone ahead because his file could not be found.
He'd been led to believe for more than a year-and-a-half that the appeal process was underway, only to be told, he says, that the documents were apparently never submitted by officials.
George made headlines after his asylum bid on the basis of being persecuted because of his sexual orientation was rejected by Home Affairs officials on nonsensical and ridiculous grounds, including that he was "fraudulently" claiming to be gay. A petition urging the South African authorities to grant him asylum has been signed by almost 11,000 people.
On 3 July, the well-known activist went to the Desmond Tutu Refugee Reception Centre in Marabastad, Pretoria to renew his temporary permit; issued every three months while waiting for the outcome of the appeal.
George learned the shocking news about his case after waiting in a queue for almost 12 hours without food and water (he'd arrived at 5 am in a bid to ensure that he would be seen by officials).
"People are treated like cows, the whole place was so confused and there is no one to give direction," he told MambaOnline about the centre. "The washrooms are in such bad condition. The entire reception centre is punctuated with human rights abuses."
George said that around 4 pm, as the centre was closing, he was singled out and pulled from the queue and taken to an office. There, three officials told him both that his "file had been removed" and that it "fell down" and had been lost. These claims appear to be backed up by a video of the officials secretly recorded by George, in which they are heard saying that the file was lost.
George was also, he says, informed that for the appeal process to start anew he would need to sign a new raft of documents, which he was not allowed to read.
"It has exposed me to double persecution"
"All this time while I have been renewing my permit, they never told me that my file had disappeared into thin air," said George. "I was told to sign and backdate the documents to 31, September 2017. They said they were going to now submit my file for the appeal."
Fearing that his temporary permit might be denied or that he might be detained, George signed the documents but claims he was not given time or the opportunity to read them fully before doing so.
He believes that he was effectively "intimidated" to sign the papers "under duress". "They didn't give me a chance to read it. Each time I tried to read it they would disrupt me or move the papers back and forth. I was numb. I was trying to be as calm as I could but I was fearing for the worst; that I could have been taken into detention."
George is distraught over what he might have unwittingly signed. "I feel that I have signed something that will negatively affect me. I don't trust my file – it has been distorted. All my documents have been tampered with at this point. After waiting all this time, what will stop them from telling me in two or three years that they have lost my documents again?"
George noted that one of the officials made a point of referring to the fact that he had shared his asylum rejection document online, making him fear that going public about his ordeal earlier this year may have made him a target. After he signed the documents, he was given another temporary permit which he will again have to renew after three months.
David Hlabane, Media Manager for the Department of Home Affairs, denied that George's documents had gone missing.
"We're not aware of claims he's said to have made to the media about being targeted, including the unfounded allegation about the missing file. There are mechanisms in place through which clients' complaints are received and accordingly resolved," he told MambaOnline.
We then sent Hlabane the video in which the Home Affairs officials appear to confirm that the file had indeed gone missing, but he did not comment further. He also did not explain what George had been asked to sign and backdate or if his appeal is actually being processed.
George, who left Kenya in August 2017 following death threats because of his sexuality, continues to wait for some progress in his case. His life remains in limbo as employers aren't interested in taking on someone with a temporary permit. He admits he is increasingly despondent after months of rejections, delays and seemingly unending bureaucracy that he's been forced to endure as part of the asylum-seeking process in South Africa.
"It has made me feel like I am about to throw in the towel. It makes me lose so much faith in the system," said George. "It puts me in a very awkward position. It has exposed me to double persecution; in my home country and in my country of asylum."
Sign the petition calling on the SA Government to give George refuge and to treat LGBTI asylum seekers with dignity, respect and humanity.