Bianca Del Rio Jester Joke Q&A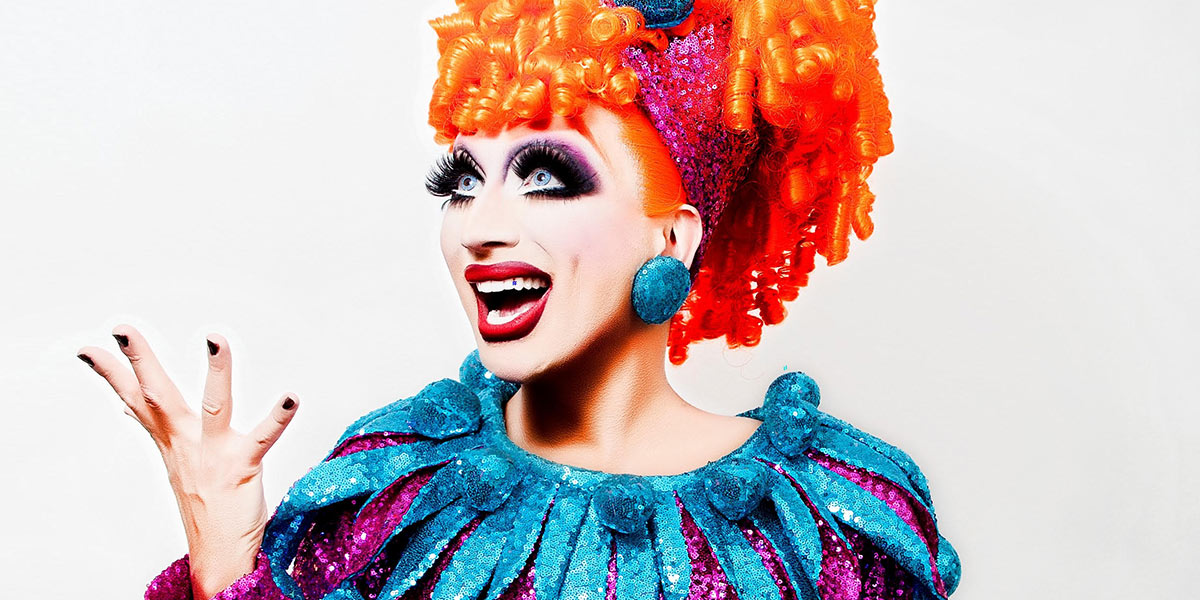 Following her sell-out dates last year, Bianca Del Rio is returning to Cape Town and Johannesburg this August with her brand new comedy show, It's Jester Joke.
Voted the most powerful drag queen in America by New York magazine's Vulture.com in June, the 'Queen of Mean' brings her most ambitious world tour to date to Mzanzi.
Bianca Del Rio is the alter ego of comic Roy Haylock who in 2014 won Season 6 of RuPaul's Drag Race. Her previous shows, such as The Rolodex of Hate, Not Today Satan and Blame It On Bianca Del Rio, have all enjoyed sold-out status globally and her Instagram account currently revels in a 1.9 million follower base.
Irreverent to the core and fabulously fierce, Bianca's no-holds-barred style of comedy will once again shock and delight audiences. She took time out to answer some questions about her life, career and who she'd most like to be for a day (hint, it's another queen).
You've been voted the most influential drag queen on the planet – how does that feel?
I think it's completely laughable. I would say it's a great honour, but I don't even know what it means… "most powerful drag queen in America". Lists and titles don't mean a whole lot because they're temporary. It's only a snapshot of a brief moment in time. I could be at the bottom tomorrow. The goal is to work and enjoy what you do. I'm fortunate enough to be doing both, and that's what really counts.
Is this the first time you've performed in and out of drag in the same show?
No. I actually did it many years ago in local theatre productions, so it's pretty cool that it came full circle.
How was it being part of an ensemble again rather than a solo act?
It was a nice change and a huge weight off my shoulders. The cast was filled with so many talented, kind, and generous performers. I'm a very lucky bitch to have had the opportunity to be a part of that team.
What do you enjoy about South Africa and what are you looking forward to doing on this trip?
As much as I would love to go on a safari, I usually end up sitting in my hotel room preparing for the next show… which basically means drinking… alcohol, not water… because I know you guys don't have any water to spare.
A third Hurricane Bianca film is in the works, apparently set in Africa – can you give us any more information on that?
Absolutely not!! It's top secret. But buy me a couple of drinks and you might get me to talk.
You have performed all over the world and your new show has already been seen in Australia, Asia, and Europe – how do audiences differ from country to country?
I always say every audience is the same after a few drinks. A few drinks for them and a few drinks for me. We all laugh at the same stuff. And all audiences look alike because my vision is blurred from the booze…which explains my makeup.
What are you watching/reading/listening to at the moment?
At the moment I'm listening to my assistant read all these damn questions. How long is this interview anyway?!
What are some of your favourite memories from performing? Have you had any particularly bad or good audiences?
Of course. The absolute best audiences I've ever had were in South Africa. My favourite memory is of the group of hyenas in the back row in Johannesburg laughing hysterically at every joke. Ahhh…good times. Til they started eating people.
If you could be someone else for a day who would you be?
Queen Elizabeth. She seems to lead a pretty fabulous life, and we're actually very similar. We find a dress that works for us and get it in every colour.
Chicken or Beef?
What kind of question is that?! Vegetables. I'm vegetarian.
If you were the subject of a Comedy Central Roast, who would you want to be roasted by?
Without a doubt, I would want Joan Rivers, Charles Pierce, Don Rickles, Johnny Carson, and Richard Pryor. They're all dead, so I don't have to worry about them stealing my audience.
Who did you idolise growing up?
All the people at my Comedy Central Roast.
Are you excited about being back in SA?
I can't believe they're letting me back, so I'm elated! Apparently, no one saw what I did to the hotel room. I always say expect the unexpected. After a few drinks, there's no telling what will come out of my mouth. Just relax, have a drink, and be prepared to laugh. The show starts off with a big joke… ME!! A 44-year-old man in a wig. I'm the biggest joke of all.
It's Jester Joke is on at the Cape Town International Convention Centre on Friday 9 August at 8pm and at The Teatro at Montecasino in Johannesburg on Saturday 10 August at 8pm. Tickets are on sale from R300 per person through Computicket. A limited amount of tickets will also be released for the Meet & Greet with Bianca Del Rio before the performances. Please note the attendance age restriction of 18+.