Queer individual murdered in Cape Town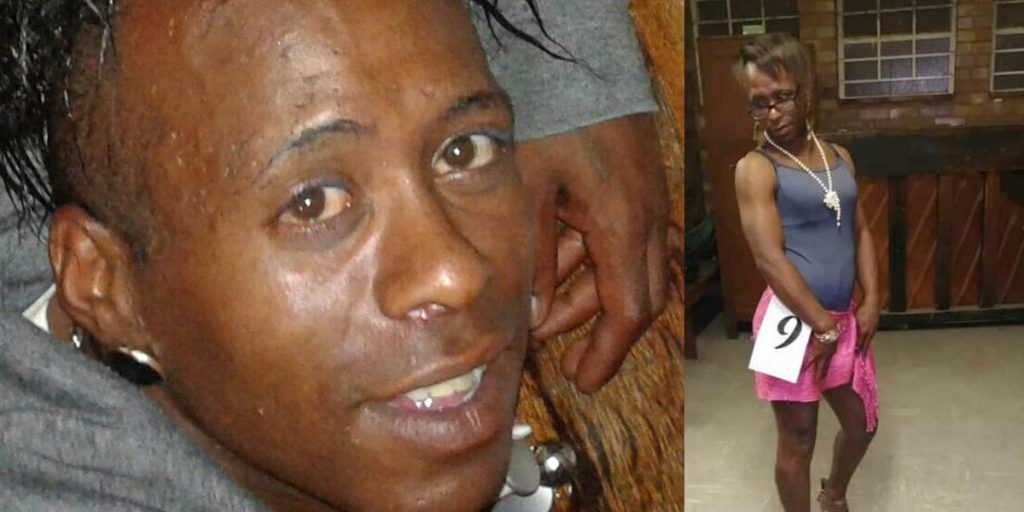 Cape Town's LGBTQ+ community is reeling after "Jamie" Adnaan Davids was stabbed 25 times with a pair of scissors. Their murder follows the rape of a lesbian woman in the city just days earlier.
According to Daily Voice, the 30-year-old openly queer individual and popular drag queen was murdered in the suburb of Athlone on 3 March.
It's understood that the murder was related to a dispute about a stolen cell phone, after which Davids was threatened with death and rape.
Davids was "lured" out of their home and never returned. Their body was later found in the veld next to a mattress near the N2 highway.
The brutality of the attack has all the hallmarks of a hate crime. Davids suffered more than 20 stab wounds all over their body and face, believed to have been inflicted by a pair of scissors found at the scene.
"We just can't believe that he was killed in this way and he was always teased," an unnamed relative told Daily Voice. "The men used to call him a 'moffie n***' but he never let that bother him. He liked dressing up in drag and sometimes he entered modelling competitions."
The Citizen reported that two individuals aged 24 and 35 were arrested over the weekend and would appear in the Athlone Magistrate's Court on Monday on murder charges.
LGBTQ rights group Triangle Project called Adnaan Davids' murder "despicable". The organisation said they enjoyed drag shows and described them as a fun-loving and caring person.
"He was always willing to help others, running errands and cleaning homes for people in his community. He had a great sense of humour and people enjoyed his company because it always meant a good laugh. His family are devastated by his loss," said Triangle.
The DA's Metro LGBTQI group in Cape Town condemned the horrific crime. "We can no longer sit idly by and focus exclusively on the scourge of gender-based violence and violence toward children, but must also start to sharpen the focus of LGBTQI violence and hate crimes," commented Chairperson Roberto Miguel Quintas.
"We are all equal before the Constitution and all have the same rights to be kept safe, and free of discrimination. Our thoughts and prayers are with the Davids family, and we will be reaching out to the local councillor to see how and if we can assist," Quintas said.
The attack is the second on members of the LGBTQ+ community in Cape Town during or following the recent Cape Town Pride celebrations. It was reported earlier that a 25-year-old lesbian woman was gang-raped by three teenage boys allegedly "to correct" her sexuality just a day before the Cape Town Pride Parade.
There have been two other murders of LGBTQ+ individuals in the first two months of the year in South Africa: Limpopo transgender activist Nare Mphela was found murdered in early January, while up-and-coming LGBTQ+ musician Lindokuhle Cele was stabbed to death in broad daylight in KwaZulu-Natal last month.
Update: It has been reported to MambaOnline that Davids identified as gay but may have preferred to use the pronouns she and her. We have thus amended our report to use gender-neutral terms other than when directly quoting others. If we misgendered Davids, it was unintentional and we sincerely apologise.
Note: This article has been amended to remove reference to an initial report that the alleged killers had sexually assaulted Davids with a stick. This has since been confirmed to be incorrect.