Jon Qwelane hate speech case heads to Constitutional Court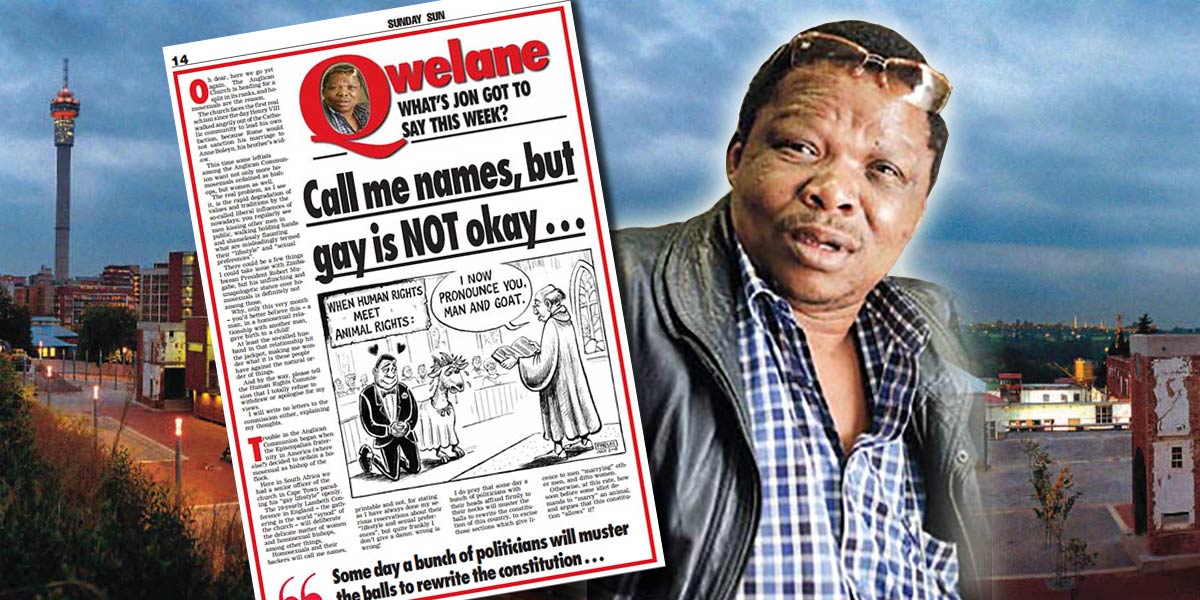 Will there finally be justice? The Constitutional Court has confirmed it will hear the decade-long Jon Qwelane homophobic hate speech case next month.
In a shocking decision last November, the Supreme Court of Appeal overturned Qwelane's 2017 Johannesburg High Court hate speech conviction on the basis that the section of the Equality Act under which he was found guilty is unconstitutional.
The court asserted that Section 10 of the Promotion of Equality and Prevention of Unfair Discrimination Act (PEPUDA / The Equality Act) is too broad, vague and infringes on the right to freedom of expression.
Judge Mahomed Navsa dismissed the complaint against Qwelane and ordered Parliament to revise Section 10 within 18 months to ensure that it is more in line with the Constitution.
In his now-infamous 2008 article, the disgraced former journalist suggested that homosexuality was similar to bestiality, said he supported Robert Mugabe's homophobia and urged politicians to remove the sexual orientation equality clause from the Constitution.
Qwelane was taken to the Equality Court by the SA Human Rights Commission (SAHRC) which led to a marathon legal battle that has lasted more than ten years.
Because the Supreme Court of Appeal's decision was on a constitutional matter, the ruling was referred to the Constitutional Court for confirmation. The Constitutional Court is now set to hear the highly technical case in Johannesburg on 7 May at 10 am.
According to court papers filed ahead of the hearing, Qwelane's lawyers argue that unless speech specifically calls for violence or harm against a group it should not be classed as hate speech; that simply causing hurt or offence is not enough.
"While the article is strongly worded, evinces a strident position on homosexuality and is (or ought arguably to be) offensive to a broad range of society it nonetheless does not advocate hatred against homosexuals," they claim.
"Likewise, there is no incitement by the applicant for others to cause harm to homosexuals. The applicant expresses his view, but falls short of imploring or instigating others to take action, let alone harmful action, against homosexuals."
The Constitutional Court's decision will be the final word in a saga that has dragged on for far too long. It may also have a significant impact on existing and future hate speech cases concerning the LGBTIQ+ community.