Queer content to stream while you're in lockdown in SA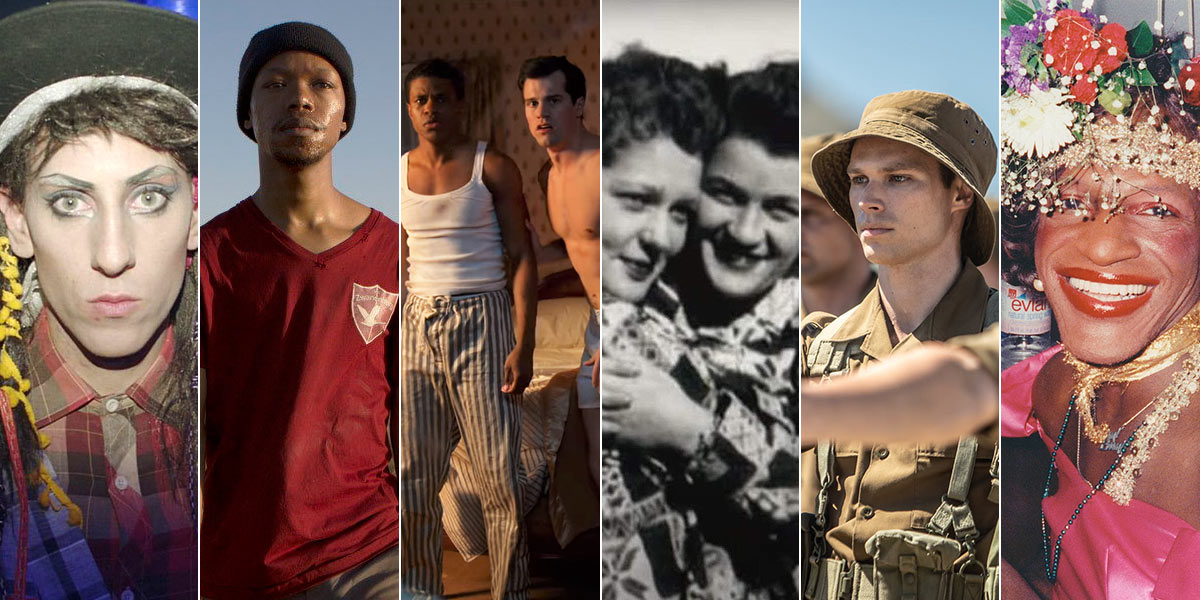 We are in a golden age of queer content and entertainment, thanks in part to streaming platforms like Netflix. That's a godsend for those of us who have access and are cooped up indoors during the weeks-long Covid-19 lockdown.
Now, you're probably wondering what there possibly still is to watch as the lockdown runs its course. Well, MambaOnline has selected some of the best LGBTQ+ content on South Africa's most popular streaming services to help you out.
ON NETFLIX
Alex Strangelove
"High school senior Alex Truelove's plan to lose his virginity to lovable girlfriend Claire goes awry when he meets the equally lovable Elliot."
Watch it when: you're looking for something akin to the hit teen films Love, Simon or Booksmart.
Circus of Books
"For decades, a nice Jewish couple ran Circus of Books, a gay porn shop and epicentre for gay Los Angeles. Their director daughter documents their life and times."
Watch it to: affirm that you should never judge a book by its cover.
The Death and Life of Marsha P. Johnson
"Victoria Cruz investigates the mysterious 1992 death of black queer rights activist and Stonewall veteran, Marsha P. Johnson. Using archival interviews with Johnson, and new interviews with Johnson's family, friends and fellow activists."
Watch it to: get your fill of some essential LGBTQ+ history.
Hollywood
"In post-World War II Hollywood, an ambitious group of aspiring actors and filmmakers will do almost anything to make their showbiz dreams come true."
Watch it to: experience Ryan Murphy's new queer-affirming alternative history of Hollywood.
Intersexions (2010)
"This award-winning South African television series shows how inter-relationships between sexual partners enable HIV to spread insidiously across society." It's now available on Netflix in HD (season 1) and on YouTube in SD.
Watch it when: you want a hit of groundbreaking South African television.
The Queen (1968)
"From wartime drafts to evening gowns, this candid time capsule documents a 1967 beauty pageant that offers an inside look at competitive drag."
Watch it when: you want a break from RuPaul's Drag Race.
Other People
"After a bad breakup, a struggling New York comedy writer tries to don a brave face and care for his dying mother in Sacramento."
Watch it when: you're in dire need of a good old cry.
A Secret Love
"Amid shifting times, two women kept their decades-long love a secret. But coming out later in life comes with its own set of challenges."
Watch it when: looking for a true-life love story that has survived the trials and tribulations of homophobia.
ON SHOWMAX
Watch these to: see how expertly South African filmmakers document the stories of the local LGBTQ+ community.
Inxeba (The Wound)
"While travelling to the mountains with a group of young initiates, Xolani's life is turned upside down when his forbidden love is discovered. Beautifully shot and acted, this compelling drama is a South African cinema gem." (Read the Mamba review)
Kanarie
"Comedian Schalk Bezuidenhout showcases his dancing and singing skills in this coming-of-age musical war drama. The film follows a young man's journey to discovering who he really is through hardship, camaraderie, love and music." (Read the Mamba review)
Die Stropers
"Janno is a farm boy, schooled in Afrikaner masculinity. But his world is shaken when his parents adopt another boy his age, street-hardened and wiry. This film was screened in the Un Certain Regard section at Cannes to acclaim." (Read the Mamba review)
While You Weren't Looking
"Step into the lives of gay people in contemporary South Africa, where they are free to be who they are, yet face discrimination and danger every day…"
AND THE BONUS FEATURE…
Moffie
"Moffie is the story of a young conscript who battles to survive compulsory military service in apartheid-South Africa while coming to terms with his sexual orientation." As the coronavirus outbreak has prevented many people from seeing it in theatres, this controversial recent release is now available to stream here.