Global Diversity Pride Network aims to make LGBTQ+ community more inclusive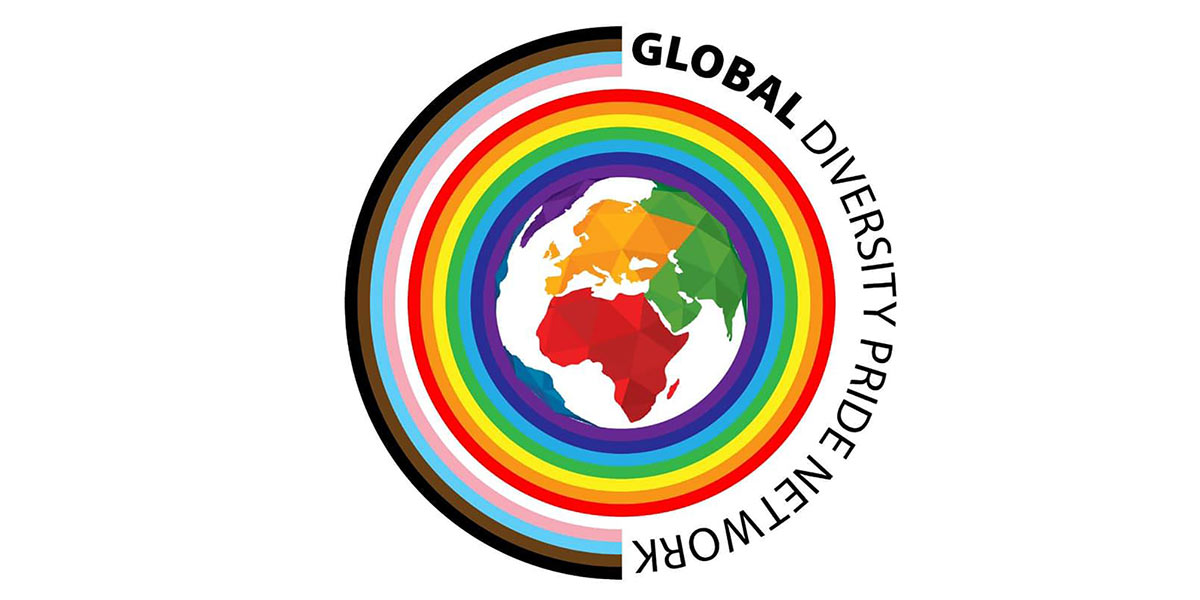 A new initiative, called the Global Diversity Pride Network, has been launched with the aim of ensuring that people of colour and others who have been marginalised and excluded are empowered and included in the global LGBTQ+ community.
The South African-registered entity includes among its founders, Kaye Alley of Johannesburg Pride and Pride of Africa.
"For far too long prides, pride boards and LGBTQ+ organisations have not had fair and equal representation, global organisations have not sought the input of Africa and other nations and the Global Diversity Pride Network is just that, a place where one can be LGBTQ+, included, diverse and have true representation," says Alley
"Our intention is to serve the LGBTQ+ community with purpose and intention, creating a better way to reach our vulnerable members and truly making a difference in their lives," she adds.
The network recently issued a statement outlining its aims in building a new inclusive and representative LGBTQ+ movement, which we have published in full below:
Introducing the Global Diversity Pride Network
People of colour represent 88% of the world population, so when we look at LGBTQ+ Pride events we need to understand people of colour, their unique requirements and we can no longer exclude them or under-represent them. We also cannot accept the current status quo from the old guard by having a person of colour sit at the table to represent diversity.
Global Diversity Pride Network intends delving into grass root awareness campaigns by discovering the unique cultural, traditional and religious differences that affect the majority of the global LGBTQ+ community. Through this platform and by discovering the differences in each region, country and individual pride, we will be able to educate people on diverse LGBTQ+ needs, better the lives and create tolerance in the communities we are involved in.
The movement for the Global Diversity Pride Network was born when the world enters unchartered waters and now more than ever, we need to understand, educate and preach diversity and tolerance among different peoples.
COVID-19 was a pandemic that the current generation was not prepared for, partially because people believed that it would never happen and that our technology and systems would protect us. We were never more wrong as humanity and it has brought out the worst in us and highlighted the many wrongs in our societies.
The inequality and division we have as a world, geopolitically, economically, racially and religiously has never been more prevalent than it is now and we need to change attitudes, address falseness and intolerances head on.
Global Diversity Pride Network intends to change the attitude and perception of diverse LGBTQ+ communities and the exclusion of people of colour in global organizations, we also aim to get involved with and change the levels of tolerance, understanding and acceptance of broad varieties of LGBTQ+ genders, roles and individuals and to create freedom for LGBTQ+ community members the world over.
Global Diversity Pride Network is open to all, with no membership costs. This is to create an open, accessible and inclusive global community. We will rely on donations, sponsorships, grants and investments to create our global organization that will deliver change and be the change for LGTBQ+ community members the world over.
Global Diversity Pride Network is a registered Non-Profit Company, registered in South Africa.
We feel that it is imperative that our boards, committees and members are equally and equitably represented globally. It must be represented at all times by all continents, all races, all belief systems and directly engage with governments, organizations and individuals to represent, protect and defend the rights of LGBTQ+ community members and the prejudices they experience.
We are not only going to understand the large cities or be forced to represent the narratives of corporations and individuals but will also be focussing on rural areas, small villages and marginalized communities that are often ignored and not included in global platforms.
As a global organization we want to, through education, destigmatise the perceptions of the LGBTQ+ community, its various identities and to promote tolerance within our community and without.
The most pressing matter which we will focus on is the creation of LGBTQ+ hubs, not only in Africa but all over the world that will uplift individuals who need to "reset their lives" and be a "hand-me-up" when life happens.
The foundation for this project was laid down by Pride of Africa and Human Rights Coalitions that launched a campaign for a hub in Johannesburg that will house South Africans and a component of African asylum seekers.
Global Diversity Pride Network will use Pride of Africa as an example in 2020/2021 to launch the Global Diversity Pride. This new approach to Pride will be representative of people of colour. This pride will also be held globally and we will secure the necessary celebrities, representatives and national leaders to support these campaigns.
Global Diversity Pride will be licenced and bid for in each nation, or regional centre, or even in individual towns/villages and will be connected through modern technologies. A fee will be charged to hold the Global Diversity Pride and licence holders will be required to demonstrate their capabilities to attract sponsors, support large crowds and plan events. We want to ensure that the pride connects all people, is fun, is connected, professional and sustainable for the LGBTQ+ communities it supports and occurs in.
Through global support and donations, Global Diversity Pride may also be able to assist regions, cities and individual hubs, towns or regions to host their own Global Diversity Pride with the intention that they make it self-sustainable over time. By doing this we make it accessible to all who wish to participate.
The intention of the Global Diversity Pride Network is to promote diversity and inclusivity. It was born out of the need to educate the world on diversity and diverse needs that goes beyond skin colour, beliefs and lifestyle choices and represents the LGTBQ+ community in the full spectrum of the inclusive rainbow.
For more information about the Global Diversity Pride Network, email office@gdpnetwork.org, visit the website or check out the Facebook and Instagram pages.