This Nigerian lesbian love story is set to shake up Nollywood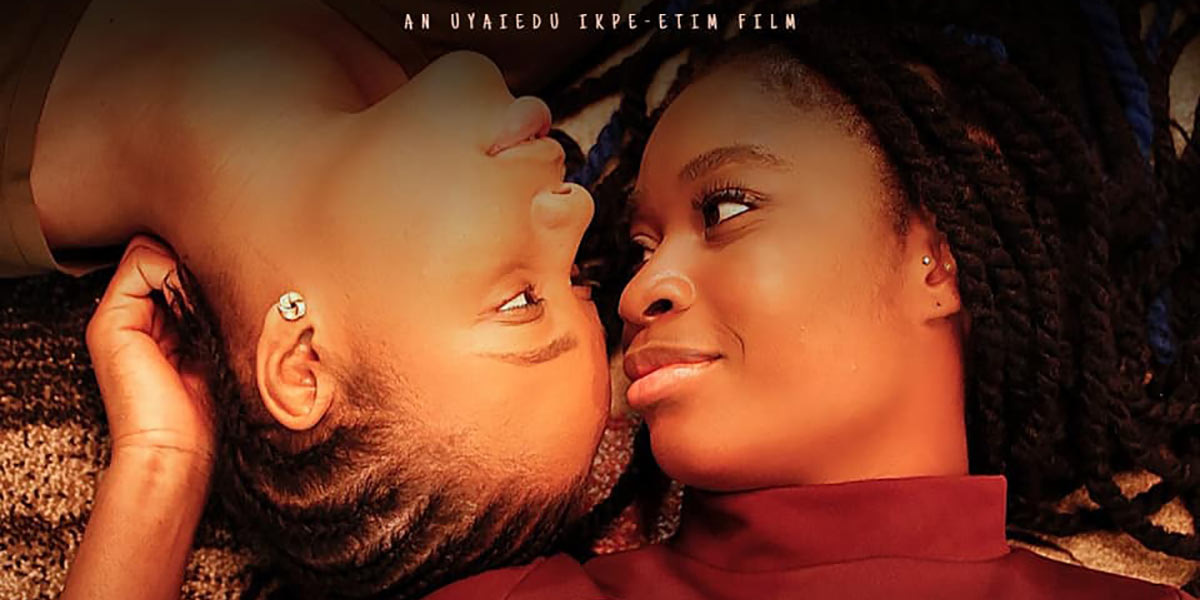 Ìfé, an upcoming lesbian film, is set break new ground when it comes to LGBTQ representation in Nigeria but it is likely to be banned by the country's homophobic censors.
The movie tells the story of ìfé (Uzoamaka Aniunoh) and Adaora (Cindy Amadi), two women who fall in love over a three-day date. But can their love withstand the realities of being lesbian in Nigeria?
Ìfé is produced by Pamela Adie and directed by Uyai Ikpe-Etim. A trailer is now out but the film's actual release date has yet to be confirmed, although it is expected to be later this year.
"We chose to make this film because of the dearth (if any at all) of stories centred on the realities of lesbian, bisexual and queer women in Nigeria," Adie told Plus.ng. "LBQ women are mostly portrayed as people to be assaulted or the object of the male gaze and gratification, and even ridiculed."
Ikpe-Etim added: "I wanted to create something that would restore the dignity of LGBT+ people in Nigeria. Something they could be proud of. I wanted them to see themselves represented as regular humans who fall in love, who have their hearts broken, who break hearts, who love their families etc."
Ìfé has not been submitted to the National Film and Video Censors Board (NFVCB), which classifies all films in Nigeria. NFVCB Executive director, Adedayo Thomas, warned that the filmmakers could face consequences for making an LGBTQ-affirming film.
"We are monitoring the progress of the movie, and if it goes against the law by promoting homosexuality, we will be forced at some point to go after the producer and executive producer," Thomas told CNN.
Adie accused the NFVCB of suppressing free expression. "To deny a film simply because of queer characters is discrimination," she said. Adie told Premium Times that she has no intention of submitting Ìfé to the censors.
"We are building our own platform where people can pay to watch movies like an on-demand streaming platform. Maybe if Netflix decides to show it after a year of release, why not? For now, we don't plan to release it on any other site," she said.
Adie remains defiant, asserting that "I intend to make more films that centre on stories about LGBTQ people, particularly Nigerian lesbian, bisexual, and queer women."
Nigeria has some of the most repressive anti-LGBTQ legislation in the world. A 2014 federal law penalises same-sex marriages and relationships with up to 14 years in prison. It further stipulates 10 years in jail for public displays of same-sex affection as well as membership or support of LGBTQ groups. Under colonial-era legislation, anyone found guilty of engaging in homosexual acts can also be jailed for 14 years.
Another recent cinematic African lesbian love story, Rafiki, also faced censorship in its home country. In April 2018, it was banned by the Kenya Film Classification Board over its "clear intent to promote lesbianism in Kenya…" It nevertheless was the first Kenyan film to premiere in the Un Certain Regard section at the Cannes Film Festival and has since been screened around the world, winning more than 20 awards.
Watch the trailer for Ìfé below.