President Ramaphosa must sign Civil Union Amendment Bill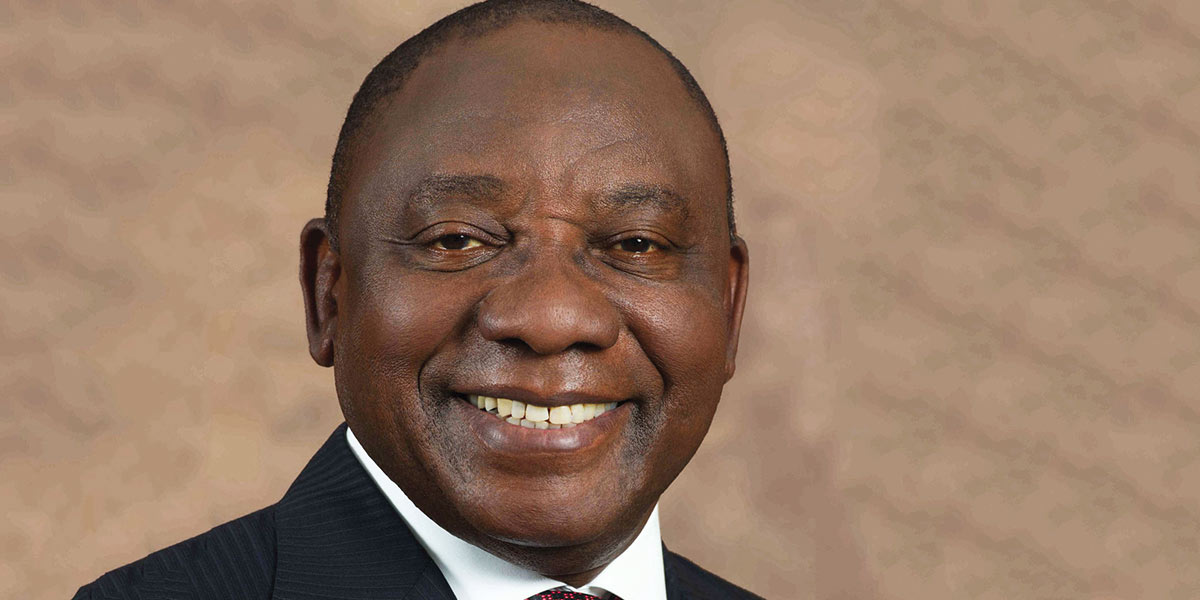 Leading human rights organisations in South Africa have called on President Cyril Ramaphosa to sign the Civil Union Amendment Bill into law to secure the rights of same-sex couples.
South Africa became the fifth country in the world, and the first in Africa to legalise same-sex marriages through the adoption of the Civil Union Act of 2006.
However, under Section 6 of the act, government-employed marriage officers are allowed to refuse to solemnise same-sex unions if they state their religious or moral objection in writing to the Minister of Home Affairs.
As a result, many same-sex couples have over the years been humiliated and turned away from the majority of Home Affairs offices which did not offer the service due to unwilling staff-members. In a September 2016 report, MambaOnline found that only 26% of branches in the country would marry same-sex couples.
In 2018, the Civil Union Amendment Bill was introduced in Parliament in order to repeal Section 6 and ensure that state-employed marriage officers provide their services equally to all South Africans. In July, the bill was finally passed by Parliament's National Council of Provinces in a 33-5 vote and sent to President Ramaphosa for his signature (he has not yet confirmed if he will assent to the bill).
An anti-LGBTQ group called Freedom of Religion South Africa (FOR SA) then petitioned Ramaphosa to reject the bill and send it back to Parliament for reconsideration, arguing that it impinges on the rights of Home Affairs officials.
In response, LGBTQ and allied activists from Iranti, Legal Resources Centre, Women's Legal Centre, Sonke Gender Justice, Triangle Project and Gender DynamiX have now called on the president in an open letter to step up and sign the legislation.
Kayan Leung, Policy Development and Advocacy Manager, Sonke Gender Justice said that the Constitution does not allow state-employed officers to discriminate against the rights of others because of beliefs that they hold as private citizens.
"State officials must act in accordance with the state's constitutional obligations and not based on their personal prejudices. The Section 36 limitation clause does not give justification for state-employed officials to provide discriminatory services to same-sex or same-gender couples based on personal religious belief or conscience," said Leung.
Estian Smit, Research, Advocacy and Policy Manager at Triangle Project, called on the president "to urgently affirm our rights to equality and dignity, and our rights to sexual orientation, gender identity, gender expression and sex characteristics by signing the Civil Union Amendment Bill."
Smit said: "Denial of marriage equality for LGBTQI+ people and same-gender couples have a severely detrimental impact on the lives of these couples, their families and broader communities. Homophobic, transphobic and intersexphobic discrimination is unconstitutional and has no place in South Africa's laws, policies and practices."
Attorney Mandi Mudarikwa affirmed the Legal Resources Centre's commitment "to seeing a South Africa where all people are substantively equal and enjoy all the promises that are envisaged by the Constitution. Undoubtedly, this has not been the case for LGBTQI+ persons in South Africa."
"The president must protect the most vulnerable, and in this matter, same-sex persons have not been afforded their full rights," commented Jabu Pereira, Director of Iranti.
Pereira also noted that transgender spouses who transition while married under the Marriage Act, and apply to change their gender marker, are compelled by the Department of Home Affairs to divorce and remarry under the Civil Union Act.
"Changing one's gender marker should not impact the marriage legislation. It is, therefore, imperative that South Africa adopts one marriage act that does not distinguish between same-sex and heterosexual marriages," Pereira said.
In addition to the changes brought about by the expected implementation of the Civil Union Amendment Bill, the Department of Home Affairs has also consulted stakeholders around South Africa to consolidate the various laws that govern marriage into one law for all citizens.