Ramaphosa urged to reject Civil Union Amendment Bill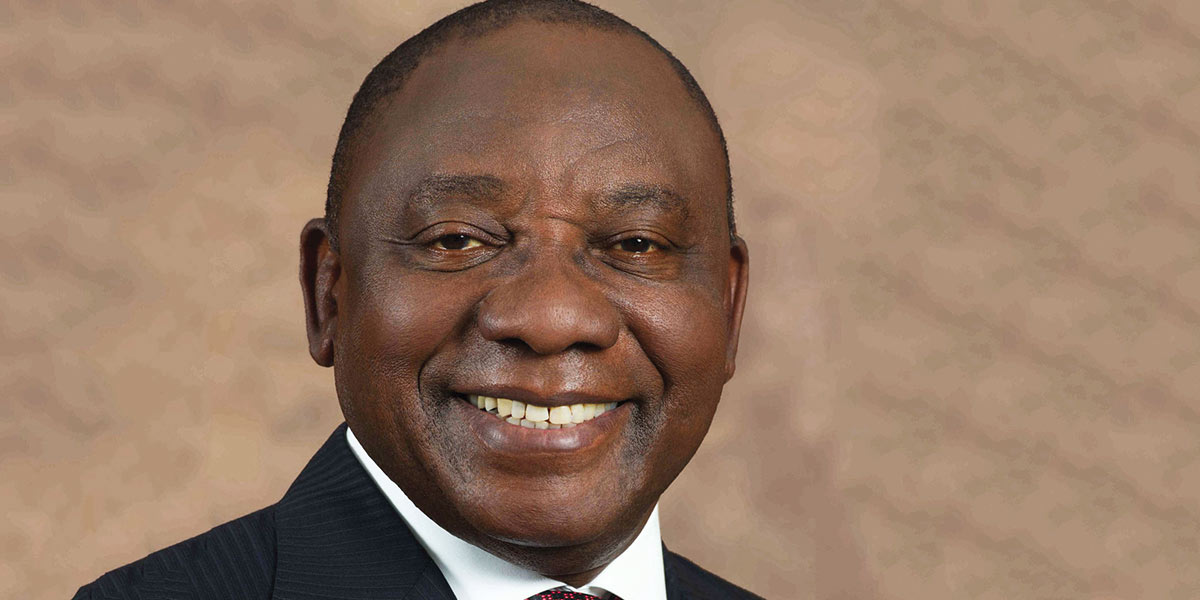 An anti-LGBTQ 'religious freedom' group has called on President Cyril Ramaphosa to not sign the Civil Union Amendment Bill and send it back to Parliament.
The Civil Union Amendment Bill was passed in the National Council of Provinces earlier this month and has been sent to Ramaphosa for his signature.
The landmark legislation repeals Section 6 of the Civil Union Act which allows state-employed Home Affairs officials to refuse to marry same-sex couples on the grounds of their personal "conscience, religion [or] belief". MambaOnline reported in September 2016 that only 26% of branches in the country offered solemnisation services to same-sex couples.
Freedom of Religion South Africa (FOR SA), however, has now petitioned the president to send the Bill back to Parliament for reconsideration arguing that it restricts the rights of Home Affairs officials.
The group claims that the Civil Union Amendment Bill ignores a recommendation by Justice Albie Sachs in the 2005 Constitutional Court decision that led to the legalisation of same-marriage in South Africa through the Civil Union Act. FOR SA says that Sachs recommended that state-employed marriage officers who have conscientious objections to solemnising same-sex marriages be accommodated.
"The 'conscientious objection clause' contained in Section 6 of the Act… was Parliament's response to this very recommendation by the Constitutional Court. It is therefore incorrect to argue that Section 6 amounts to 'unfair discrimination' against same-sex couples," argues FOR SA.
"The Constitutional Court has confirmed on multiple occasions that there is no hierarchy of rights in our Constitution, so legislation must find ways that respect and protect all fundamental rights", adds Michael Swain, Executive Director of FOR SA.
Swain insists that the practical problems caused by Section 6, namely that many same-sex couples cannot find Home Affairs offices that have officials to marry them, should be managed by the state.
"In the same way that circuit courts, mobile medical clinics and similar services are deployed to rural areas to ensure that everyone has access to state-supported services, state-employed marriage officers and magistrates who do not have a conscientious objection to solemnising same-sex marriages, could be sent on circuit to the various offices of the Department of Home Affairs to assist same-sex couples," says FOR SA.
The group is also concerned that requests for public hearings on the Bill were ignored and that Parliament chose to limit input exclusively to written submissions, thereby undermining "the public's right to a proper and participative democratic process."
"The Bill is unconstitutional and therefore the President cannot legitimately sign it. We are simply asking the President to send this Bill back to Parliament because there are fundamental freedoms at stake", says Swain.
Section 6 of the Civil Union Act has long been identified by LGBTQ activists as an unconstitutional and discriminatory flaw in the law that legalised same-sex marriage and civil unions in South Africa. The passage of the Civil Union Amendment Bill has been widely welcomed as a move towards ensuring that the state provides equal and secular services to all its citizens.
FOR SA, on the other hand, has repeatedly defended the right of service providers, such as wedding venues and jewellers, to turn away same-sex couples, and has lobbied against plans to make the school curriculum more inclusive of LGBTQ people.
It recently accused the Western Cape Education Department of "push[ing] transgenderism in public schools" through new proposed Gender Identity and Sexual Orientation Guidelines and claimed that "gender identity rights" are non-existent and a "proven harmful ideology."