Civil Union Amendment Bill passed by NCOP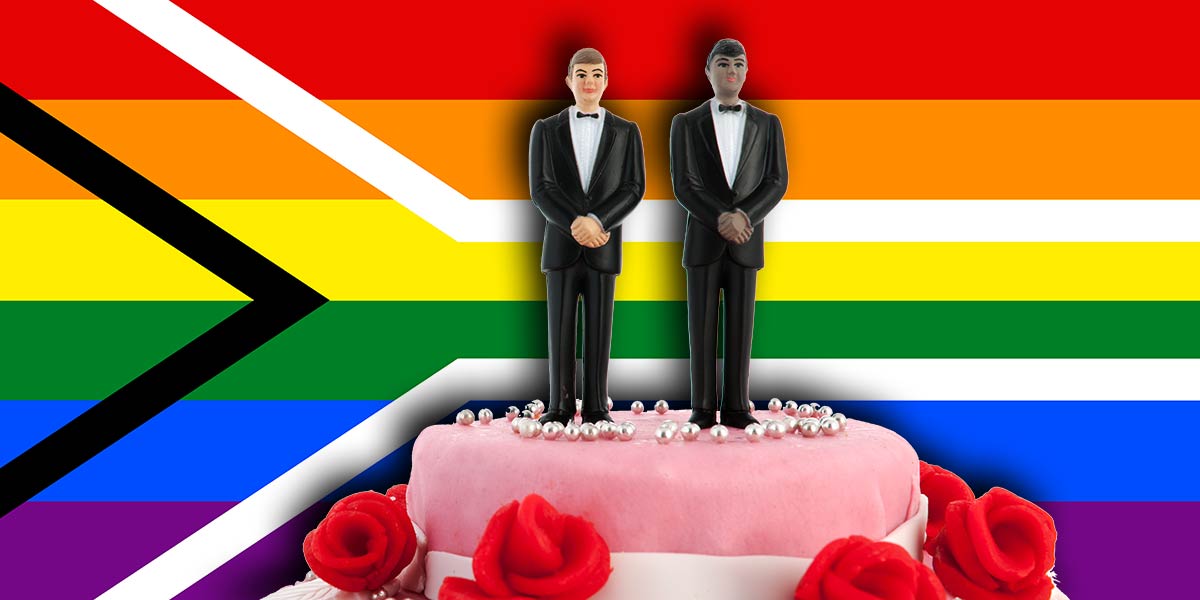 South Africa's National Council of Provinces (NCOP) has passed the Civil Union Amendment Bill, making marriage equality that much more accessible to South Africans across the country.
The bill, originally introduced by former Cope MP Deidre Carter in January 2018, repeals Section 6 of the Civil Union Act which allows state-employed Home Affairs officials to refuse to marry same-sex couples on the grounds of their personal "conscience, religion [or] belief".
The Civil Union Amendment Bill was first passed in the National Assembly in December 2018 but has remained in limbo till now. On Wednesday, the much-needed legislation was finally given the stamp of approval in the NCOP in a 33-5 vote and will now go to President Cyril Ramaphosa for his signature.
Once signed, there will be a transition period of 24 months in which Home Affairs will be allowed to train officials who'd previously been granted permission by the minister to refuse to solemnise same-sex marriages or unions. During that period, every Home Affairs branch must ensure that it can offer the service to same-sex couples.
Those couples will then no longer face the humiliation and discriminatory inconvenience of potentially being turned away by homophobic officials.
Select committee chairperson Shahidabibi Shaikh said that passing the bill "was important in advancing equality and upholding the constitutional rights afforded to persons entering into same-sex unions."
Section 6 of the Civil Union Act has long been identified by LGBTQ activists as an unconstitutional and discriminatory flaw in the law that legalised same-sex marriage and civil unions in South Africa in 2006.
It effectively meant that many were unable to access same-sex marriage services in Home Affairs offices. In a September 2016 report, MambaOnline found that only 26% of branches in the country offered the service.
The bill does not impact marriage officers not employed by the state, such as those affiliated with churches and religious organisations; they will continue to be able to choose which couples they are willing to marry.
OUT LGBT Well-being, which was instrumental in lobbying for the legalisation of same-sex marriage in South Africa, welcomed the passage of the amendment, describing it as a victory for equality.
The organisation's hate crime manager, Roché Kester, said that "Section 6 allowed for unfair discrimination by Home Affairs officials toward same-sex couples which is direct contravention against section 9 of the South African Constitution which prohibits discrimination based on sexual orientation."
Kester acknowledged that gaps remain in relation to marriages of queer individuals who are not necessarily same-sex. "The law currently does not make provision for non-binary or trans people who are married to change their gender status. These administrative barriers will hopefully be addressed in the current process of the Department of Home Affairs which is revising the Marriage Act as a whole," said Kester.
The #NCOP has passed the Civil Union Bill which seeks to repeal section 6 of the Civil Union Act (2006) which allows a marriage officer to inform the Minister that he/she objects on the ground of conscience, religion & belief to solemnising a civil union between same sex persons

— Parliament of RSA (@ParliamentofRSA) July 1, 2020