Bible isn't banned, why should Qwelane be, asks lawyer in Con Court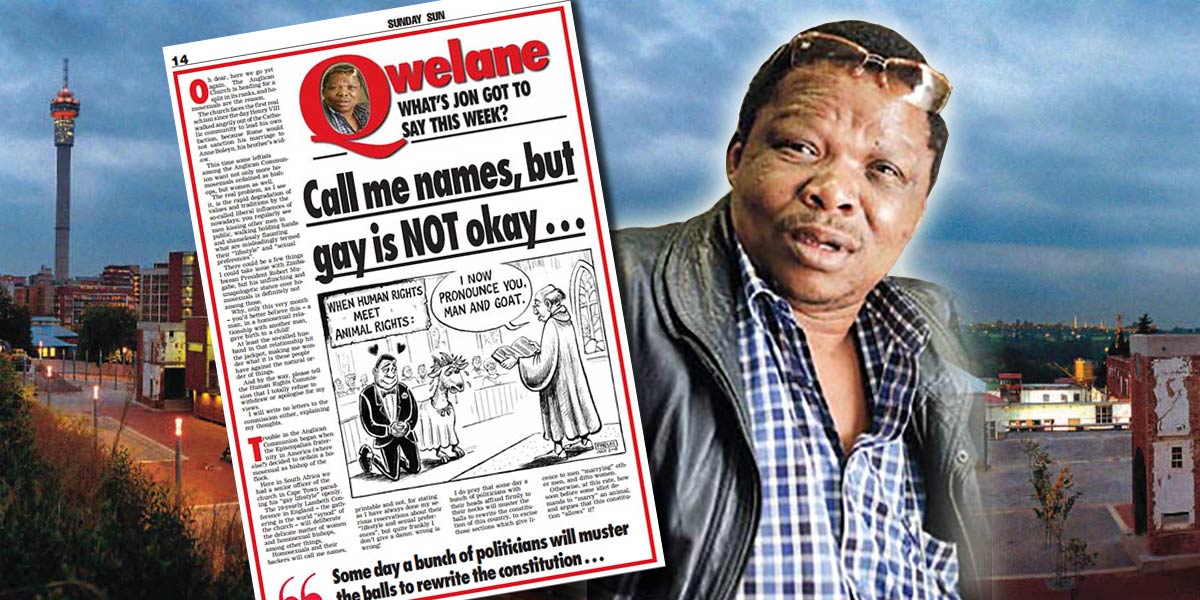 In a landmark hearing, the Constitutional Court has heard arguments for and against banning certain kinds of hate speech in the decade-long case against homophobic former journalist Jon Qwelane.
On Tuesday, legal representatives and civil society groups addressed the court in the matter which was sparked by the now-infamous 2008 article, Call me names, but gay is NOT okay. In it, Qwelane suggested that homosexuality is similar to bestiality, said he supported Robert Mugabe's homophobia and urged politicians to remove the sexual orientation equality clause from the Constitution.
Qwelane has remained unapologetic in his views and has defended them for over a decade through various challenges and appeals in the courts.
The arguments presented to the Constitutional Court on Tuesday focused on what should constitutionally be defined as illegal hate speech under the Promotion of Equality and Prevention of Unfair Discrimination Act (PEPUDA).
Activists and the SA Human Rights Commission (SAHRC) told the eight justices that the Supreme Court of Appeal got it wrong in November last year when it ruled that Qwelane's article did not result in direct harm to LGBTIQ people and should be allowed under the right to free speech.
Qwelane's legal team agrees and argues that while the piece could well be homophobic and offensive it did not call for violence or harm against the LGBTIQ community.
"Qwelane specifically denies that he was calling for any harm to be perpetrated against the gay community. Really what he was expressing is a firmly held moral belief," said Qwelane's lawyer, Mark Oppenheimer.
He equated the right to publish the article with the right to publish the Bible. "We don't think there should be a prohibition on the publication of the [Bible], even if that speech is hurtful and arguably advocates hatred against [gay people]."
Tembeka Ngcukaitobi, the lawyer for the SAHRC, said that while Qwelane's article did not directly call for violence against LGBTIQ people, "these utterances fuelled the fires. They added to a climate that was already hostile."
Organisations such as the Psychological Society of South Africa (PsySSA) say that Qwelane's article must be understood in the context of high levels of violence and persecution against LGBTIQ people and that his comments attack the dignity and equality of LGBTIQ individuals and communities.
The Constitutional Court's decision will be the final word in the case and will ultimately set out what can be defined as illegal hate speech in South Africa.
"We are hopeful that this matter will finally be laid to rest by the highest court in the land and that Qwelane will be held accountable to the public, and to the LGBTIQ community in particular, for the harm he has caused and relentlessly defended," said Juan Nel, University of South Africa Research Professor and a PsySSA Past President, in a statement.