Dr Dulcy Rakumakoe wins Santam Women of the Future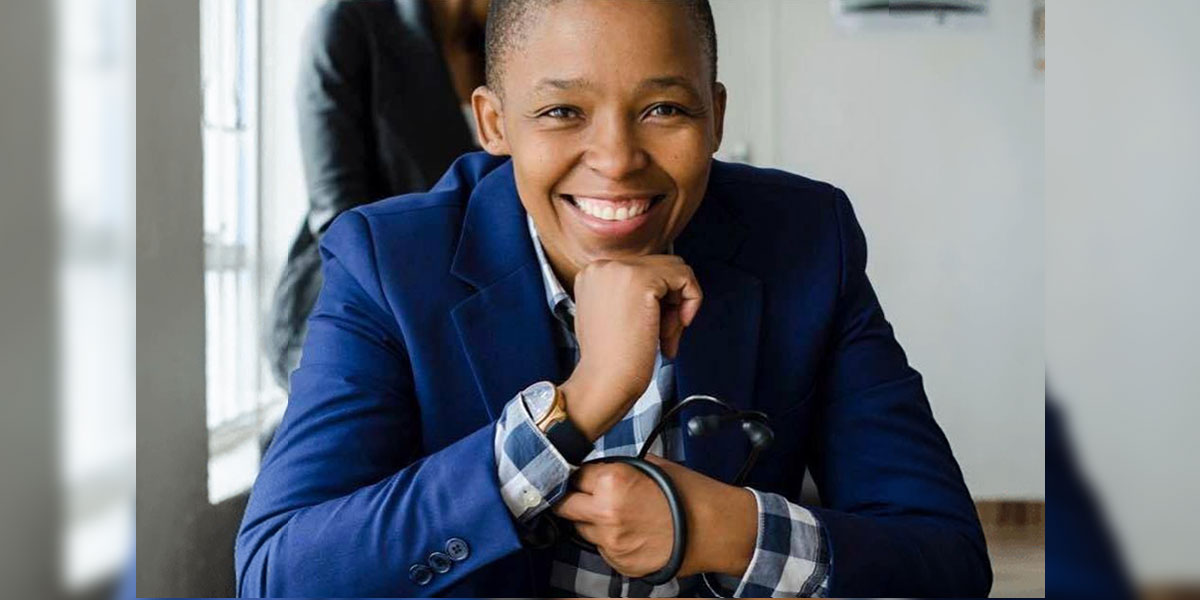 Congratulations to Dr Mmamontsheng Dulcy Rakumakoe, an inspiring member of the LGBTQ community, who's won the prestigious 2020 Santam Woman of the Future award.
The Johannesburg based Rakumakoe, a GP and the CEO of Quadcare Medical Centres, was announced as the overall winner at a live-streamed event on Friday. She received R80,000 in cash, among a host of other prizes.
She was chosen by a high profile panel of judges which included the likes of the former Public Protector, Professor Thuli Madonsela, and radio and TV presenter and author Redi Tlhabi.
The annual awards, which are hosted in partnership with Fairlady and TrueLove magazines, aim to recognise, celebrate and award the best women entrepreneurs in South Africa.
In a Facebook post, Rakumakoe – who was also just nominated for the Feather Awards' Role Model of the Year award – dedicated her win to "all women. Cis and Trans. Heterosexual or LBTI." She also thanked her partner, Vannesa, whom she described as "the love of my life."
The Hammanskraal-raised Rakumakoe first started her private practice in Vryburg. Inspired to help provide accessible, dignified and quality healthcare to all, she launched Quadcare in 2019 with a consortium of investors.
The group now operates an expanding network of primary healthcare clinics across Gauteng as well as a walk-in occupational health centre in Turffontein, Johannesburg.
Rakumakoe recently told New Frame: "I'm queer myself and I've seen what issues of access to healthcare looks like from the time I was a student. I saw how, as a lesbian, you would go to a doctor and how you would be treated once you disclose what your sexuality is – where sometimes the focus of the doctor changes completely from what you came for to your sexuality, even if it is not related to what you are there for, you know?"
Other women who were honoured at the Santam Women of the Future awards included Luella Naidoo (Readers` Choice), Welile Gumede (Rising Star), and Carolyn Hancock (Social Entrepreneur).