'Skeef' is a beacon for young, queer Afrikaans readers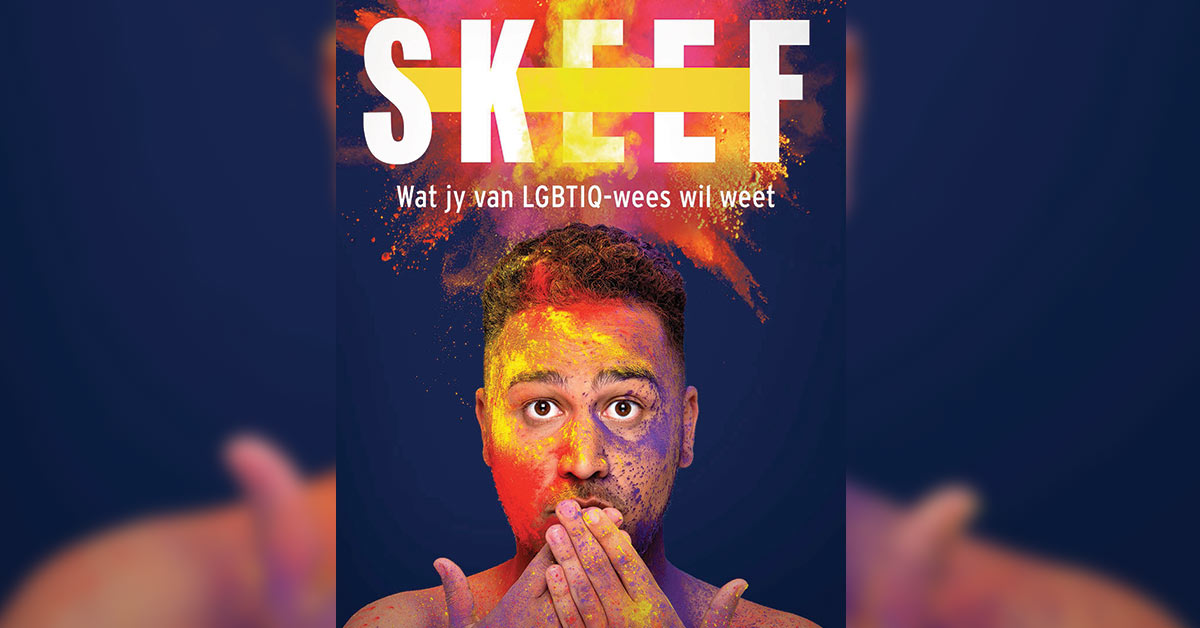 Renaldo Schwarp, the creator of the Showmax documentary Skeef, is the driving force behind a new literary release titled, Skeef: Wat jy van LGBTIQ-wees wil weet (Queer: What you want to know about being LGBTIQ).
The book, which was launched in Pretoria on 7 September (see pics below), is one of very few available in Afrikaans to broach the topic of being queer, and is the first of its kind to provide a guide to being queer for Afrikaans speakers in their mother tongue.
In the book, Schwarp – a radio host and media personality – draws on his own experience of being gay, but also ropes in a number of notable South Africans to share their stories. Among others, the book features contributions by Die Boekklub and Ballade vir 'n Enkeling star Armand Aucamp, comedian Marc Lottering, Suidooster's Marco Spaumer and the musician Yahto Kraft.
Charl Lingenfelder, whose experience in the army formed the basis of the acclaimed film Kanarie also contributes, as does Rian van Heerden of Jacaranda FM and Damian Engelbrecht, the first gay farmer to appear in the local reality series Boer Soek 'n Vrou.
Says Aucamp on the back cover of the book, "To come out is liberating and provides immeasurable relief. Skeef is an incredibly important exploration of coming out and being gay. It shows that everything is really just about love and acceptance."
Skeef covers all the bases, also offering readers some background about the local struggle for LGBT equality, South Africa's first legal gay wedding, and information about gay parenting. In an effort to have the book speak to the broadest possible audience, it also includes pieces by transgender activists, drag artists, genderqueer people, and lesbian podcasters.
Besides anecdotes from notable celebs, the book's congenial tone is enhanced by personal accounts from many everyday people, making for a wide range of stories that will speak to the lived experience of a varied audience.
No topic is off limits in Skeef – it candidly, openly and honestly looks at sex and sexuality without preaching, but also dedicates an entire chapter to issues associated with religion and sexuality.
A glossary helps readers understand all the terms used in the book, whilst the final pages feature the contact details of organisations that may be of help to LGBT people.
While Skeef is perhaps primarily aimed at young people (its subtitle is reminiscent of Wat seuns wil weet and Wat meisies wil weet, a set of sex education books written by Dr Jan van Elfen in the 1970s) the book will appeal to queer Afrikaans readers of any age.
Featuring everything from tips about coming out, to a list of suggested films and TV shows with queer content, and queer local personalities to follow on social media, Skeef is a comprehensive how-to guide.
It breaks new ground and takes the conversation about queerness into the public arena, and out of the stifling Afrikaans closet where many young people still aren't allowed to speak their truth.
Find Skeef in all good bookstores, or order it online here.