Footballers subjected to rampant homophobic, racist abuse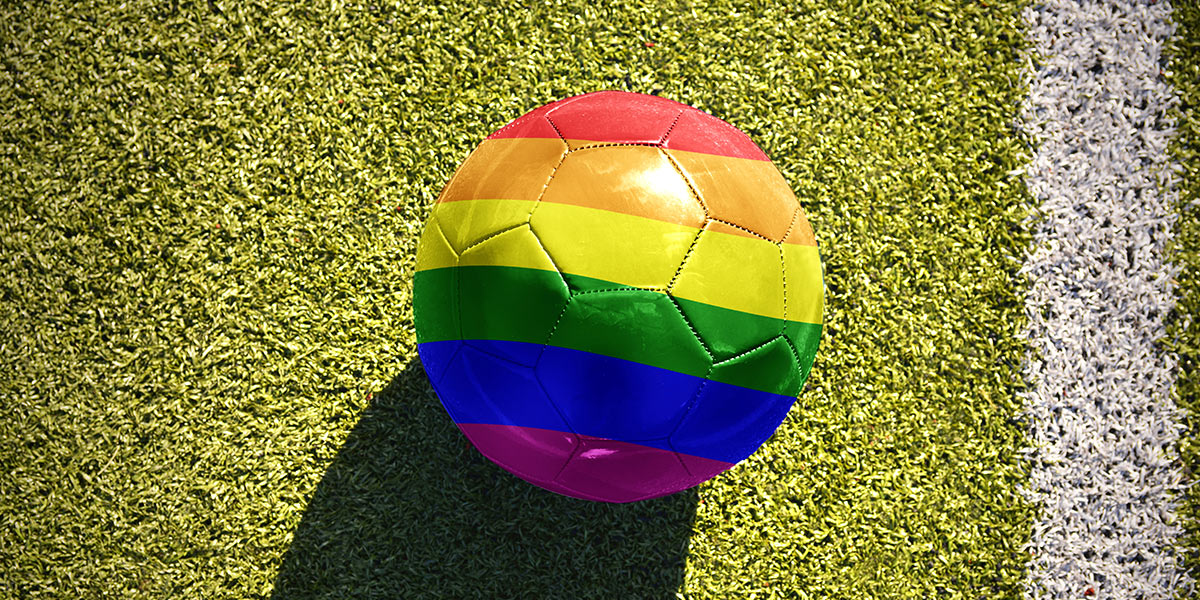 A new report published by FIFA has found that professional footballers are faced with a shocking amount of homophobic and racist abuse on social media.
The independent report is based on the use of artificial intelligence to track over 400,000 posts on social media platforms during the semi-finals and finals stage of UEFA EURO 2020 and CAF African Cup of Nations 2021.
It found that 55 percent of players received some form of discriminatory abuse, with much of that abuse coming from the players' home nation.
Homophobic (40 per cent) and racist (38 per cent) comments provided the majority of the abuse.
"Unfortunately, there is a trend developing where a percentage of posts on social media channels directed towards players, coaches, match officials and the teams themselves is not acceptable, and this form of discrimination – like any form of discrimination – has no place in football," commented FIFA President Gianni Infantino.
In January, gay Australian footballer Josh Cavallo – who came out in October 2021 – spoke out after he was on the receiving end of homophobic abuse from the crowd during a match. He also revealed that he'd been targeted on Instagram because of his sexuality, and called out the platform for not taking action against LGBTQ hate.
Cavallo is just one of a handful of out gay players in professional football. In May, 17-year-old Jake Daniels became the UK's only openly gay active male professional footballer after coming out in an open letter. He said that "being gay, or bi or queer in men's football is still a taboo" and that he was resigned to facing some degree of homophobia. "I just need to learn how to not let it affect me," he added.
With the Qatar World Cup beginning in just five months, FIFA said it will work with FIFPRO – the worldwide representative organisation for professional footballers – to coordinate and implement a plan to protect teams, players, officials, and supporters from abuse on social media during international tournaments.
FIFA and FIFPRO plan to launch a dedicated in-tournament moderation service across men's and women's football that will scan recognised hate speech terms published to identified social media accounts. Once detected, it will prevent that comment from being seen by the recipient and their followers.
"This type of abuse has a profound impact on their personalities…"
Although the offending message would remain visible to the person who originally made the comment, its visibility and reach "will be significantly reduced".
"This collaboration recognises football's responsibility to protect the players and other affected groups against the abuse they increasingly face in and around their workplace. This type of abuse has a profound impact on their personalities, their families, performance as well as on their overall well-being and mental health," said FIFPRO President David Aganzo.
While FIFA rightly condemns homophobic and other abuse and discrimination, questions must be asked about its willingness to select countries accused of human rights abuses as host nations for its World Cup tournaments.
The upcoming World Cup in Qatar is one such example. The country's legal code penalises anyone found guilty of intercourse with a person of the same sex with up to life in prison. Muslims can also face the death penalty, although there is no evidence this has been imposed in recent years.
In addition, anyone who is found to have engaged in "leading, instigating or seducing a male in any way to commit sodomy" also faces a jail sentence of between one and three years.
In September 2019, Nasser al-Khater, chief executive of the FIFA World Cup Qatar 2022 said that "any fan, of any gender, (sexual) orientation, religion, race to rest assured that Qatar is one of the most safe countries in the world – and they'll all be welcome here."
He added, however, that this welcome had some restrictions. "Public displays of affection is frowned upon, it's not part of our culture – but that goes across the board to everybody," he said.