Alarm & homophobia as first monkeypox case confirmed in SA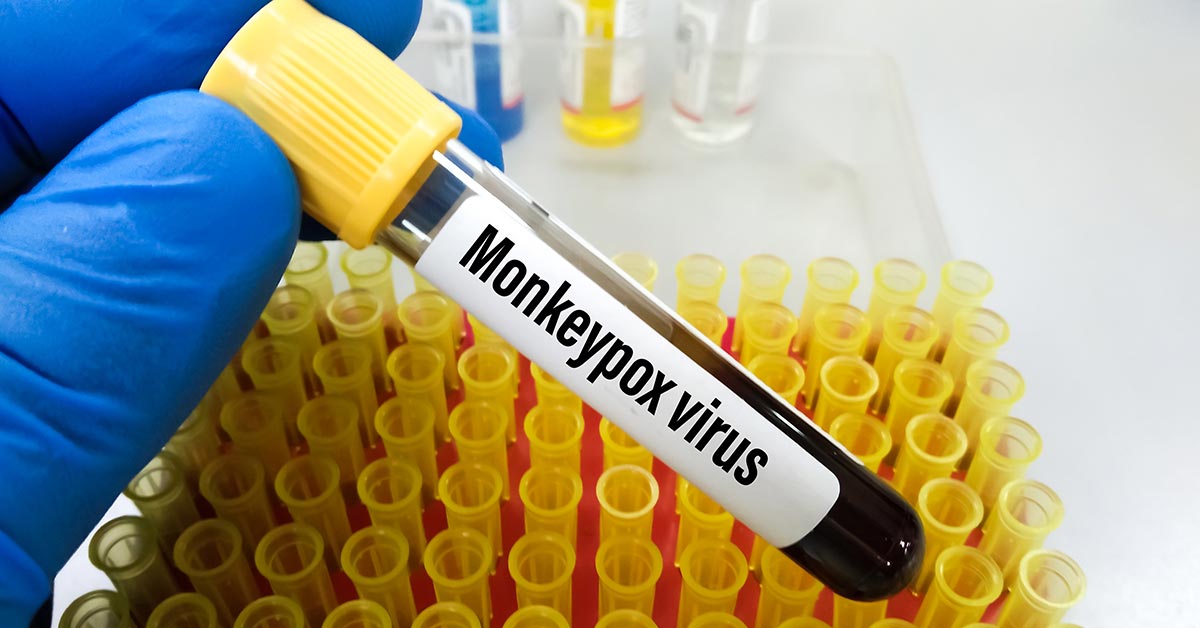 Queer South Africans are concerned that the first case of monkeypox in the country is being associated with the MSM (men who have sex with men) community, which could lead to a rise in homophobic stigma.
The National Institute for Communicable Diseases (NICD) confirmed on Wednesday that a 30-year-old man living in Gauteng is infected with the virus.
The NICD said he reports no history of recent travel, adding that contact tracing has begun to identify any additional linked cases of monkeypox in South Africa.
The latest multi-country outbreak is believed to be the largest ever recorded. More than 3,000 cases have been confirmed outside of Central and West Africa, where the virus has traditionally been confined to. Cases have been reported in the USA, UK, Canada, Australia, Morocco and many other countries.
The NICD said in a statement: "The cases to date mostly involve individuals that self-identify as men having sex with men. Risk factors include reporting multiple sexual partners. Recent large social events are thought to have served as super spreader events."
Anger at the link to MSM
A video clip of Professor Koleka Mlisana from the National Health Laboratory Service talking about the link between MSM and the monkeypox outbreak at a press conference sparked fury on Twitter. Many accused the professor of being irresponsible with her words.
"If you look at those cases, they have been mainly in men who have sex with men. It does not mean it only gets transmitted through men who have sex with men, but any direct contact…" Mlisana said.
"Why we have seen this trend within the men within men who have sex with men…. That's probably how it was originally introduced in these countries that are outside of Africa," she added.
"So this is how our government is celebrating Pride Month?" reacted one person to the clip. "Dangers of saying this as an official, you are perpetuating the hate and stigma towards gays…" commented another.
On the other side of the spectrum, homophobes were quick to jump in with their two cents. "This proves that it's abomination to sleep with another man…" wrote one woman.
It is not known at this point if the South African individual infected with monkeypox is a member of the MSM community.
[WATCH] "There have been 1500 cases [of #Monkeypox] that have been identified so far, and looking at those cases, they have been mainly in men who have sex with men," says the National Health Laboratory Service's Prof. Koleka Mlisana on the trend of infections. #Newzroom405 pic.twitter.com/UbGYigKhav

— Newzroom Afrika (@Newzroom405) June 23, 2022
Earlier this month, local LGBTQ+ organisation OUT LGBT Well-being expressed concern that the new outbreak was already generating LGBTQ+ stigma, similar to that experienced in the early days of the HIV epidemic. Some have dubbed the disease "gaypox" on social media.
The organisation warned against sensationalising the outbreak. It noted that while it may well have happened to have started amongst MSM, anyone who has close contact (not necessarily sexual) with someone who is infected is at risk.
The WHO (World Health Organisation) has also stated that, "Stigmatising people because of a disease is never ok. Anyone can get or pass on monkeypox, regardless of their sexuality."
OUT urged members of the MSM and LGBTIQ+ communities and broader society "to inform themselves about monkeypox and its symptoms and to be vigilant but not to panic." It further called "for rational and informed discourse on media platforms without the blaming or shaming of any community."
South Africans will find any reason to perpetuate stigma instead of putting in measures to prevent disease spread. We thrive on finding explanations that make us feel "better than" the next person who obviously got the virus because of their dirty/unhealthy lifestyle choices. https://t.co/voupMwtVLr

— Le 🌻 (@lightupastate) June 23, 2022
What is monkeypox?
Caused by the monkeypox virus, monkeypox is a disease most commonly found in Central and West Africa and is often caught from infected animals. The latest outbreak, however, is taking place in several countries that do not usually have cases.
According to the WHO, symptoms of monkeypox typically include fever, intense headache, muscle aches, back pain, low energy, swollen lymph nodes and a skin rash or sores.
It can be spread through rashes, lesions, bodily fluids or items that come into contact with an infected person. Monkeypox rashes can resemble sexually transmitted diseases such as herpes and syphilis.
Symptoms typically last between two to four weeks and go away on their own without treatment. In some individuals, they can lead to medical complications and rarely death. People with underlying immune deficiencies may be at risk of more serious symptoms.
For more information and updates about monkeypox please visit these reputable sources: