Gaborone Pride 2022: All the details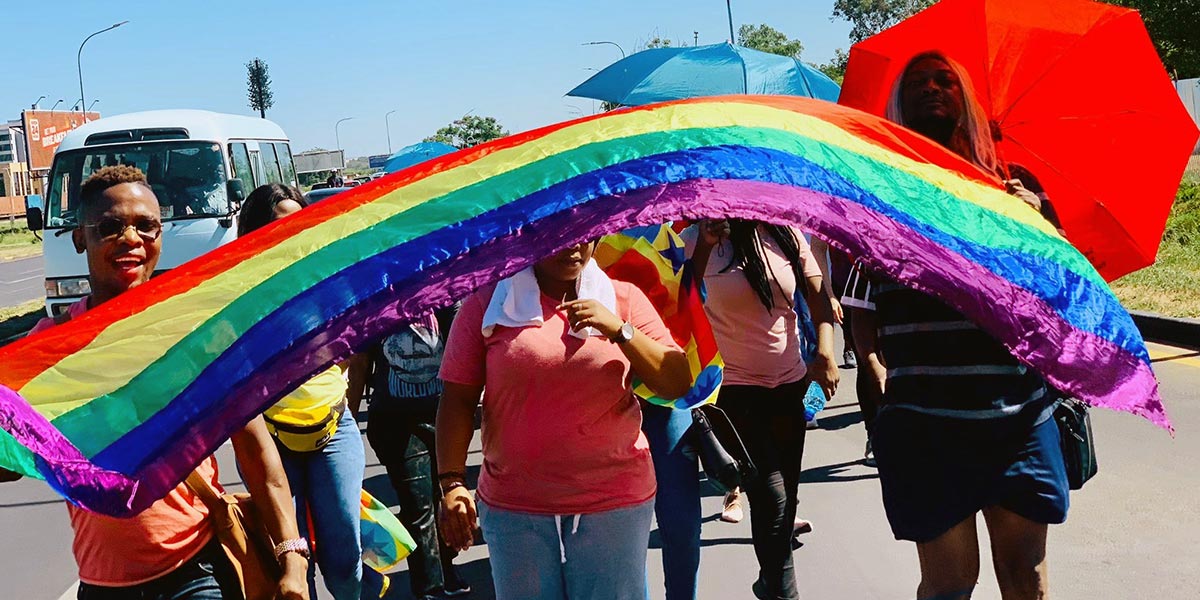 Botswana's LGBTIQ+ community will be celebrated and visiblised at Gaborone Pride 2022, set to take place on Saturday the 1st of October.
The event will be held at the Three Chiefs Monument, in the Gaborone CBD, starting at 09:00 and running till 22:00. Attendees can expect a host of international and local artists and performers.
There will be live performance by Motswafere, Bonnie Sepora, Fifi Africa, Carmelo Yoko, Mrizzie, Kxng B The Great, Nicole Martinez, Sego, Kattrixx, Resego Marebola, Katso, Hope Bradley and Fino Dee.
DJs Pips Matlalo, Rei Rei Da Dj, Maronza, Frankie Flow, Buffy, Mogi and Stevie G will keep the crowd dancing to their beats. The MCs for the day are Nick Thee MC and Phlyhoney.
Those who wish to march in the parade should meet at the Three Chiefs Monument at 07:30. The circular route through the city centre will see marchers return to the monument at around 09:30.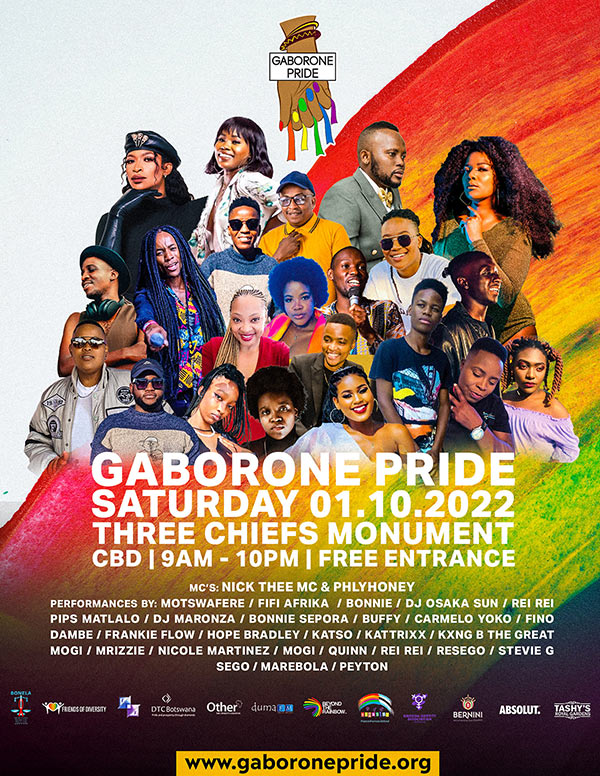 The first Gaborone Pride was held in 2019, just a few months after the Botswana High Court decriminalised homosexuality in a historic ruling.
Pride Coordinator Olivia Ontlametse Maswikiti explained that Gaborone Pride "strives to raise awareness on issues of sexual diversity and bridge a gap to a more understanding and tolerant nation through educating the society.
"Through this celebration, we acknowledge achievements and milestones in the human rights journey," said Maswikiti, adding that the event is also "a platform to continue the fight for equality and to challenge prejudice."
GABORONE PRIDE 2022
Date: Sat 1 October 2022
Time: 09:00 – 22:00 (Parade at 07:30)
Venue: Three Chiefs Monument, Gaborone
Tickets: Free entry
More Details: Official Facebook page