In pictures: Soweto Pride 2023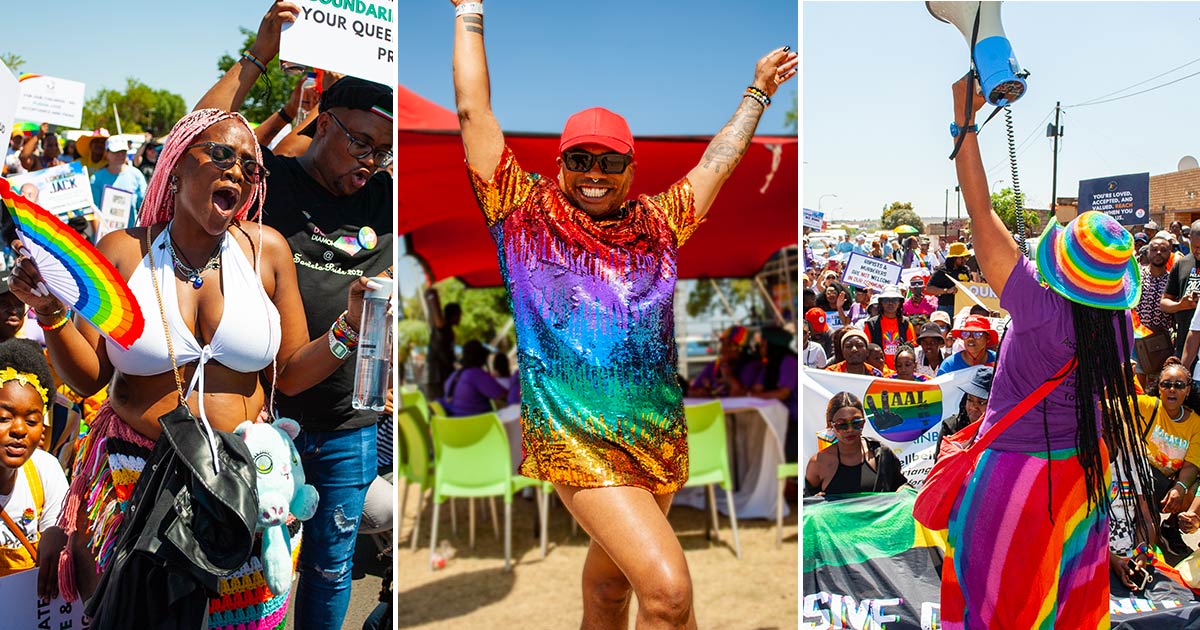 The 19th edition of Soweto Pride, which took place on Saturday, 30 September, served as a vibrant celebration of LGBTIQ+ joy and unity, with an emphasis on promoting inclusion, dignity, and equality.
Held at Dorothy Nyembe Park in Dobsonville, the event successfully brought together LGBTIQ+ community members, activists, NGOs, and government officials, creating a colorful tapestry of solidarity and togetherness.
The day commenced with the march through Soweto's streets, featuring participants that spanned from representatives of the European Union and the United States to Cllr Anthea Leitch, the MMC for Human Settlements in the city of Johannesburg.
The essence of activism was evident throughout Soweto Pride, manifesting in the numerous placards held high by marchers. These placards not only called for inclusion and equality but also stood as poignant memorials to those who have tragically fallen victim to hate crimes.
Following the return of the marchers to the park, the growing assembly listened to addresses from human rights advocates and officials. As the speeches came to a close, the crowd settled in for an afternoon of social interaction and entertainment.