New "revolutionary" political party attacks gays and lesbians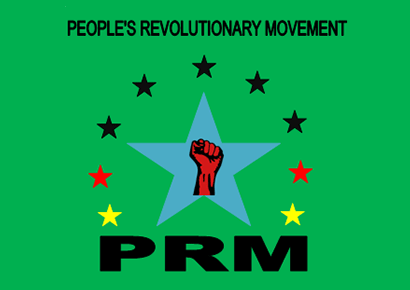 Just what we need in South Africa; a new political party that's out to diminish and reject gays and lesbians.
The Daily Sun reports that the KwaZulu-Natal-based People's Revolutionary Movement (PRM) had its launch in Durban on Sunday, where it expounded on its anti-LGBT views.
"As a movement we are 100 percent against same-sex marriages. The movement stands for a normal society that consists of men and women," PRM national spokesman Nhlanhla Mhlongo told the newspaper.
He called on the Minister of Home Affairs Malusi Gigaba to facilitate discussions on the subject of reversing marriage equality.
The party, which affirms the role of kings, queens and traditional leaders, also expressed its support for church leaders who observe "God's commandments".
"We denounce those leaders who promote Sodom and Gomorrah in the land of our kings and queens," said Mhlongo.
Although the party only had its official launch this weekend, it contested the local government elections in August.
In May, PRM President Nhlanhla Buthelezi told the SABC that when it comes to gays and lesbians, "we don't recruit them and we request them not to join us and join other organisations…"
Traditional leaders, usually through the Congress of Traditional Leaders of South Africa (Contralesa ), have been among the most vocal critics of homosexuality and the acceptance of same-sex relationships in South Africa.
The Zulu King, Goodwill Zwelithini, has also been accused of making anti-gay statements, including proclaiming that homosexuality is "un-Zulu".
PRM joins parties such as the African Christian Democratic Party (ACDP) and Freedom Front Plus (FF+) in opposing full equality for LGBT people in South Africa.