Obama to award Ellen DeGeneres the Presidential Medal of Freedom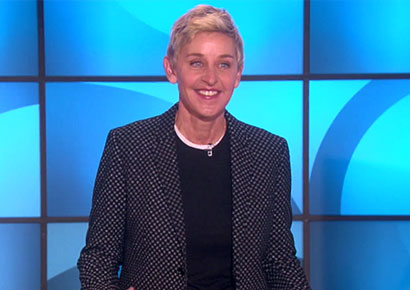 Ellen DeGeneres is one of 21 achievers who've been named as recipients of the Presidential Medal of Freedom by President Obama.
The award is America's highest civilian honour, "presented to individuals who have made especially meritorious contributions to the security or national interests of the United States, to world peace, or to cultural or other significant public or private endeavours".
DeGeneres, 58, was commended by President Obama for her popular and influential talk show, her humour and optimism.
"After coming out herself, DeGeneres made TV history when her character on [the sitcom] Ellen revealed she was a lesbian," noted the White House in a statement.
Despite her career initially crashing after coming out, DeGeneres has gone on to become one of the world's most powerful and top-earning entertainers, who often speaks out on LGBT rights.
"In her work and in her life, she has been a passionate advocate for equality and fairness," said the White House.
DeGeneres tweeted in response to the news: "I am so honored. Thank you, President Obama."
DeGeneres will receive the award at the White House on November 22. She'll be joined by other recipients such as basketball legends Kareem Abdul-Jabbar and Michael Jordan, actors Robert De Niro, Robert Redford and Tom Hanks, philanthropists Bill and Melinda Gates, and music icons Diana Ross and Bruce Springsteen.