India's gay prince calls for an end to gay sex ban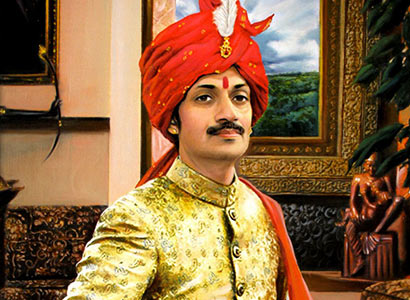 The world's only openly gay prince has called for India to end its ongoing criminalisation of homosexuality.
Prince Manvendra Singh Gohil spoke out against the discriminatory ban, known as Section 377, while attending a recent Pride march in Nagpur, India's third largest city.
"If India wants to be respected across the world, it can't ignore the basic rights of the LGBT people," he said.
"As the largest democracy, it is high time that India scrap the outdated laws imposed by the colonial government and give equal rights to the LGBT people."
Prince Manvendra, 51, also insisted that members of the LGBT community themselves also have a responsibility to stand up and speak out for their rights.
"If LGBTQ people want to be accepted by others, they need to come out from the psychological ghetto and educate themselves to break the shackles of fear and ostracism. While our fight against section 377 remains our top priority, as members of the community, we need to address our own problems first. Through this pride march I am conveying this message to the young members of our community."
The prince made headlines in 2006 when he came out of the closet following an arranged marriage that ended in divorce and ensuing depression and a nervous breakdown. He went on to be interviewed by Oprah Winfrey and set up a charity, Lakshya, to educate young gay men about the dangers of HIV.
Section 377 of the Indian Penal Code punishes "whoever voluntarily has carnal intercourse against the order of nature with any man, woman or animal" with imprisonment for life.
In 2013, the Indian Supreme Court shocked the world when it overturned a ground breaking 2009 ruling by the Delhi High Court that repealed Section 377.
The Supreme Court has since agreed to consider a petition requesting a review of the ruling to decriminalise sex between consenting adults of the same sex.