Disney refuses to censor "the gay" from Beauty and the Beast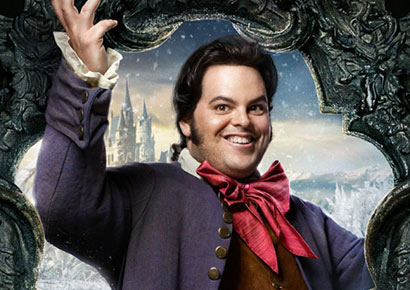 Disney will rather have Beauty and the Beast pulled from cinemas than allow the minor gay elements from the film to be censored.
This week, Malaysia's Film Censorship Board announced that it would only approve the film's release in the country on Thursday as long as a scene that suggests that a character is gay be removed.
Board Chairman Abdul Halim Abdul Hamid told the Associated Press that, "It is only one short scene but it is inappropriate because many children will be watching this movie."
Disney has refused, however, leaving the film out of cinemas in Malaysia indefinitely. "The film has not been and will not be cut for Malaysia," Disney said in a statement.
Gay sex is illegal in Malaysia under colonial era legislation, with penalties including 20 years in prison – with or without fines and whippings.
The live action remake of Beauty and the Beast caused international controversy before its release when director Bill Condon revealed that the film will make it more obvious that the character of LeFou (played by Josh Gad, pictured) is gay in a "nice, exclusively gay moment".
Russia responded by placing a 16+ age restriction on what is intended to be a family film after a complaint by a notoriously homophobic MP that it was "shameless propaganda of sin".
Religious conservatives in the US have also called for a boycott of the movie for "trying to push the LGBT agenda".
Beauty and the Beast is expected to be a huge hit. When its first trailer was released in November last year it set a new record with 127.6 million views in its first 24 hours.
South African fans will finally get to see the "exclusively gay moment" when the film opens in South African cinemas on 14 April.