Massive increase in life expectancy for HIV+ people in treatment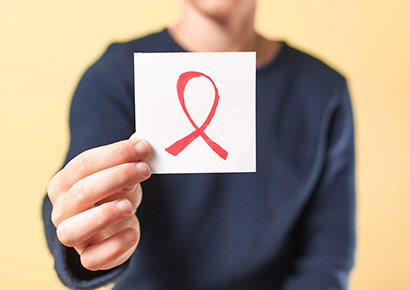 A new study says that life expectancy for people with HIV has increased by 10 years in the US and Europe since the introduction of antiretroviral therapy.
It also indicates that early diagnosis and treatment, adherence and managing any other related conditions play a huge role.
Published in The Lancet HIV, the study projects that the life expectancy of a 20-year-old who began successful HIV treatment from 2008 onwards may approach that of the general population in the West – around 78 years.
The authors of the study hope that their findings could help to reduce stigmatisation and help people with HIV gain employment and obtain medical insurance, as well as encouraging those diagnosed to start treatment as soon as possible and continue it fully.
Despite the increase, life expectancy for people with HIV mostly remains lower than that of the general population, with life expectancy of people who were infected through injecting drugs not increasing as much as in other groups. The study's results also only apply to people who take antiretroviral therapy, while the majority of HIV deaths occur in people who are not treated.
"Combination antiretroviral therapy has been used to treat HIV for 20 years, but newer drugs have fewer side effects, involve taking fewer pills, better prevent replication of the virus and are more difficult for the virus to become resistant to," commented lead author Adam Trickey, from the School of Social and Community Medicine at the University of Bristol.
The improvements are likely to be a result of the transition to less toxic antiretroviral therapy with more drug options for people infected with a drug-resistant HIV strain, better adherence to treatment, improved treatment of co-occurring conditions and opportunistic infections, and increased use of screening and prevention programmes for conditions such as cardiovascular disease and cancer.
"Our research illustrates a success story of how improved HIV treatments coupled with screening, prevention and treatment of health problems associated with HIV infection can extend the lifespan of people diagnosed with HIV. However, further efforts are needed if life expectancy is to match that of the general population," said Trickey.
Antiretroviral therapy involves a combination of three or more drugs that block the HIV virus from replicating, in order to prevent and repair damage to the immune system caused by HIV infection. It also prevents onward spread of the disease.
The World Health Organisation now recommends antiretroviral therapy be given as soon as possible after diagnosis to all people with HIV.
"Since modern treatment is highly effective with low toxicity, deaths in people living with HIV are unlikely to be reduced by further development of drugs. Now we need to focus on the issues surrounding drug adherence, late diagnosis of HIV, and diagnosis and treatment of co-occurring conditions," said Trickey.