Three month later, singer still missing after Chechnya's anti-gay purge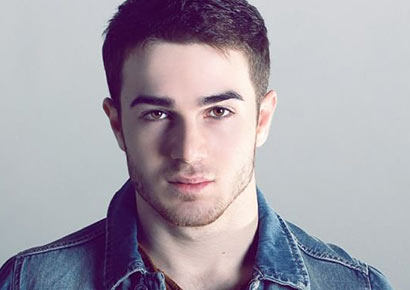 It's now been three months since pop singer Zelimkhan Bakaev went missing during Chechnya's anti-gay crackdown.
Activists, friends and family are alarmed that there's still been no sign of the 26-year-old, despite widespread media reports about his disappearance
The Chechen-born Bakaev had been living and working in Moscow. He was last seen in person on 8 August when he returned home to attend his sister's wedding.
According to reports, a group of security officials were seen dragging him into a car in Grozny, the Chechen capital.
His mother filed a missing person's report with Chechnya's police, but they refused to open a criminal investigation.
Then, on September 24, two suspicious videos were posted on YouTube, in which a disheveled looking Bakaev claimed that he was now in Germany.
Friends, however, say that he had lost weight and didn't seem like himself. Items seen in the videos also look Chechen and not German. There are fears that he was forced to make the clips to cover up his detention.
Last month, Igor Kocketkov from the Russian LGBT Network told journalists at a press conference that the group had received confirmation from its sources that Bakaev was indeed "detained by Chechen authorities due to suspicion of homosexuality."
The site NewNowNext went on to claim soon after that it was told by local activists that the singer had been tortured to death, although this has not been verified.
Chechnya's Prosecutor's Office has since reprimanded local law officials for failing to investigate Bakaev's disappearance, but sill no news has been forthcoming.
Vladislav Lobanov from Human Rights Watch, described this reprimand as little more than "window dressing" and called on Russia to "properly answer questions about Bakaev's fate and whereabouts."
He said that Germany should also help by publicly confirming if Bakaev is in the country, and that if so, he would be able to safely seek asylum there, and would receive protection from German authorities to contact his family and speak publicly if he wishes.
Since February, dozens of men "accused" of being gay have been rounded up, detained in secret facilities, tortured and in some cases killed in Chechnya, a semi-antonymous Russian republic.
The only victim to have thus far publicly come forward is 30-year-old Maxim Lapunov. He recounted being beaten with sticks, with a plastic bag over his head, over a period of 12 days.
Chechen dictator Ramzan Kadyrov has been accused of personally supporting the anti-gay campaign, which he has denied has taken place. The Russian federal authorities promised to investigate the reports but no information has been released about any progress.