Gay fans warned of danger at Russia World Cup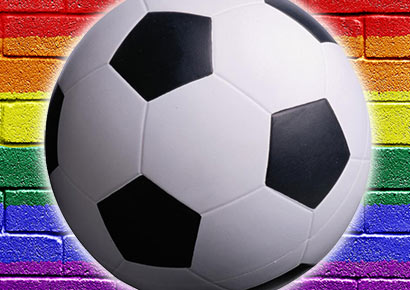 Football anti-discrimination group Fare had admitted that gay and lesbian fans may be at risk if they show public affection while attending next year's World Cup in Russia.
The group's executive director, Piara Powar, announced that it will publish a guide to help LGBT attendees better understand the dangers they may face.
"The guide will advise gay people to be cautious in any place which is not seen to be welcoming to the LGBT community," said Powar, reported The Guardian.
"The same message is there for black and ethnic minority fans – do go to the World Cup but be cautious. If you have gay fans walking down the street holding hands, will they face danger in doing so – that depends on which city they are in and the time of day."
He continued: "The guide will also include some detailed explanations of, for example, the actual situation of the LGBT community in Russia. It is not a crime to be gay but there is a law against the promotion of homosexuality to minors. Issues relating to the LGBT community are not part of the public discourse. Gay people have a place in Russia which is quite hidden and underground."
The organisation has also asked Fifa to clarify queries from fans about whether or not they will be allowed to wave rainbow flags in stadia during the World Cup.
Fifa does not allow political statements to be made during matches and it's not clear if it will define the display of rainbow flags as such.
Athletes and fans who attended Russia's Sochi Winter Olympic Games in 2014 faced similar fears.
Italian transgender activist Vladimir Luxuria was arrested after she walked around the host city's Olympic Park wearing a rainbow outfit and headdress and shouting "Gay is OK" and "It's OK to be gay" in English and Russian.
Russia recently attempted (and failed) to water down the UN's recognition of LGBT equality at next year's South Korea Olympic Winter Games.
While homosexuality is not illegal, the LGBT community faces ongoing discrimination, restrictions and stigma in Russia. Public demonstrations and Pride events in support of LGBT equality are illegal under the country's controversial law banning the promotion of 'non-traditional' sexual relations.
The 2018 Football World Cup runs from 14 June to 15 July across 11 host cities in Russia.