Singapore | "Cruel" court bars gay man from adopting own son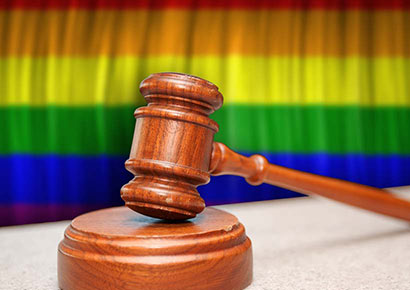 A gay Singapore man has failed in a bid to adopt a child that he fathered via a surrogate in the United States.
The man, who has not been named for legal reasons, is a doctor who has been a relationship with his partner for more than 12 years.
The couple sought to raise a child and initially approached the Ministry of Social and Family Development about adoption.
They were, however, told they would likely to be rejected as adoptive parents because they are gay, and looked for other options.
More than four years ago, the man travelled to the US and paid an American woman $200,000 to carry a donated egg that had been fertilised with his sperm through in-vitro fertilisation.
He went overseas for the procedure because surrogacy, especially paid surrogacy, and in-vitro fertilisation are illegal for same-sex couples in Singapore.
The man then petitioned the courts to allow him to legally adopt the child, which is biologically his. The application was rejected this week.
District Judge Shobha Nair ruled that the petition was an attempt to bypass the country's legislation and said that the adoption laws "did not envisage the specific situation this case presents".
She insisted that the application "is in reality an attempt to obtain a desired result — that is, formalising the parent-child relationship in order to obtain certain benefits such as citizenship rights — by walking through the back door of the system when the front door was firmly shut."
The man was, she continued, "acutely aware that the medical procedures undertaken to have a child of his own would not have been possible in Singapore".
The child, who is legally an American citizen, will be allowed to continue to live with the couple but will face challenges when it comes to citizenship issues and receiving welfare benefits from the state.
Pink Dot SG, a local LGBT rights group, said in a statement that the court's rejection of "a loving father's application to adopt his own biological son" was "based on an outdated view of what a family should constitute."
It argued that, "'family' goes beyond just the narrow definition of man, wife and children, and what is most important isn't its constituent components, but that they all come together in love, respect and dignity."
The group also noted that numerous international studies have confirmed that children raised by same-sex couples fare no worse than those raised by opposite-sex couples.
"That the Adoption of Children Act 'did not envisage the specific situation this case presents' is itself proof that policy is falling behind society's evolving nature, in which non-nuclear families are increasingly embraced and recognised as part of the larger social fabric around the world," said Pink Dot.
It added that, "it is a cruel thing to deny a child the legitimacy to his own biological Father." It is not yet known if the man will appeal the court's ruling.
Penalties for consensual gay sex in Singapore include up to two years in prison, but the ban is rarely enforced. In October 2014, Singapore's Supreme Court rejected a bid to repeal the British colonial-era criminalisation of sex between men, saying this should be up to lawmakers.