Katy Perry says she'd write 'I Kissed a Girl' differently today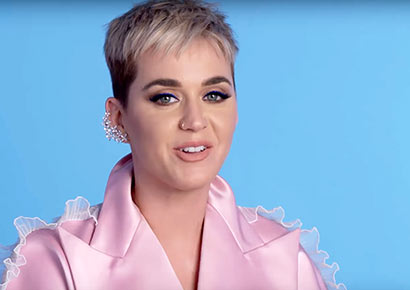 American pop singer and songwriter Katy Perry has revealed that she has some reservations about her massive decade-old hit I Kissed a Girl.
The song, which launched the singer into stardom with the chorus, "I kissed a girl and I liked it," sparked much debate at the time of its release.
While some saw it as opening up discussion around sexual fluidity, others accused the singer of trivialising same-sex attraction to sell records.
Although Perry has often expressed her support for the LGBTQ community she was also criticised for using the term "gay" as a form of insult in another early track, Ur So Gay.
Now in a new video for Glamour, Perry admits she too has some concerns about her past songwriting when it comes to sexuality.
The singer was asked by the magazine to comment on a series of covers of some of her hits by fans on YouTube. When she watched a version of I Kissed a Girl by Ramona Rox, Perry responded by first praising the performer's "great vocal texture," adding, "I love it".
She also went on to talk about the 2008 song's subject matter. "I think we've really changed, conversationally, in the past 10 years. We've come a long way," she mused.
"Bisexuality wasn't as talked about back then, or any type of fluidity. If I had to write that song again, I probably would make an edit on it."
She added: "Lyrically, it has a couple of, like, stereotypes in it."
In March last year, Perry was the recipient of the Human Rights Campaign (HRC) National Equality Award for being an ally who has used her "powerful voice and international platform to speak out for LGBTQ equality".
She has also worked with and supported organisations such as LGBTQ youth suicide support group The Trevor Project, the It Gets Better Project and the Elton John Aids Foundation.
Perry will be performing in South Africa for the first time in July as part of her Witness tour.