Africa's first openly LGBT cabinet minster resigns as MP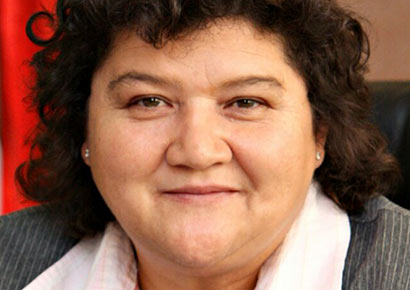 It seems that it's the end of the political road for openly lesbian former Minister of Public Enterprises, Lynne Brown, who on Thursday resigned as an MP.
Brown's resignation comes after she was recently dropped from the Cabinet by President Cyril Ramaphosa.
She also became personally embroiled in the state capture saga amid accusations of corruption (which she denied), alongside her romantic partner, Ingrid Tufvesson.
This included allegations that a company owned by Tufvesson was awarded contracts worth R1.2 million by Eskom.
Last month, the public protector urged the president to "take remedial action" against Brown after it was found that she had violated the Executive Ethics Code by misleading Parliament about contracts between Eskom and the Gupta-linked company, Trillian.
In many ways her career has been a groundbreaking one. She became the country's first openly gay provincial leader in 2008 as the Premier of the Western Cape.
In 2014, she became the first openly lesbian cabinet minister in South Africa, after former President Jacob Zuma – known to be a homophobe – appointed her Public Enterprises Minister.
This also made her the first openly LGBT person to be appointed to a cabinet post in any African government and the most politically powerful openly LGBT person in Africa.
Constitutional expert Pierre De Vos wrote in 2014 that in the context of the deeply homophobic society in which we live, "it matters profoundly when an openly lesbian politician is appointed to an influential Cabinet position".
In a statement about her resignation, ANC chief whip Jackson Mthembu said that Brown, "has expressed her gratitude in having served the people of South Africa and thanked the ANC for having given her the opportunity to do so.
"We are confident that she will continue serving the country and our movement in other capacities in future. We wish her well."
Brown, who was born in Cape Town, has generally been extremely private about her personal life and has regrettably refrained from speaking out about LGBT issues.
Her resignation, mired in scandal, is an ignominious end to a political career that could have seen her remembered instead as an African LGBT role model.