How does South Africa rate as an LGBT travel destination?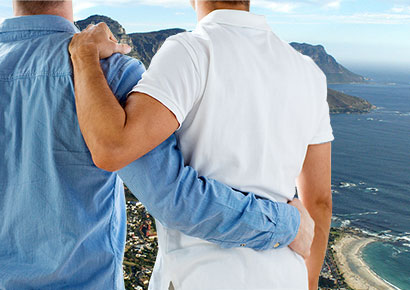 An annual LGBT travel guide has ranked South Africa alongside Australia and higher than the US as a global LGBT travel destination.
The Spartacus World Gay Travel Index looks at almost 200 countries around the world and ranks them on the basis of 14 criteria, such as marriage equality, adoption rights, anti-discrimination laws and criminalisation of homosexuality.
The index also considers religious influence, travel restrictions for HIV positive people, the banning of Pride events, the hostility of locals, and murders. For the first time, the index took into account the legal situation of transgender individuals.
The aim is for LGBT travelers to have an informed idea of how they will be welcomed in the countries that they plan to travel to.
The top two in the 2018 travel index are Canada and Sweden, which tied in the number one spot with a perfect score of 10. They were followed by 12 other countries that scored 9 points, including Belgium, Denmark, Finland, Reunion, Spain and the UK.
The index saw improvements in Israel, Colombia, Cuba and Botswana. On the other hand, due to numerous killings of LGBT people in 2017, Brazil has been rated down markedly compared to previous years.
The USA is also on the losing side, now being ranked at 39 rather than its previous 34th place. This is mostly due to attempts by the Trump administration to curtail transgender rights in the military as well as repealing anti-discrimination legislation introduced under the previous administration.
South Africa is the top African destination and is ranked at number 27, with a score of 6 out of ten, along with Andorra, Australia, Guadelope, Martinique, Portugal and Slovenia.
The country loses one point each for local hostility (its unclear, however, how this was calculated) and murders. It also gets zero in the category of equal age of consent (this appears to be incorrect as South Africa has had equal age of consent since 2007).
South Africa does better overall than countries like Argentina (ranked 34), the USA (39), Greece (45), Brazil (55) and Thailand (67).
After South Africa, the next two African countries to feature in the index are Mozambique (40) and Benin (67).
Overall, Somalia, Saudi Arabia, Iran, Yemen, the United Arab Emirates, Qatar and Malawi garnered particularly negative scores, with the Russian federal republic of Chechnya coming dead last in the index, due to state-organised persecution and killings of gay men in 2017.