LGBTQ activist sets himself on fire in deadly protest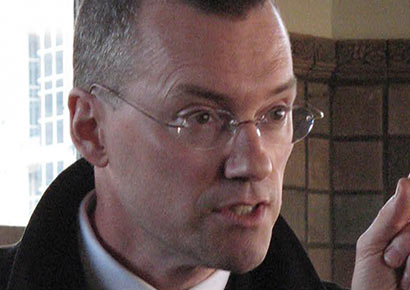 David Buckel, a prominent American LGBTQ and environmental attorney and activist, has died after setting himself on fire in New York.
According to reports, his charred body was discovered by passersby in a park in Brooklyn. It appears he took his own life to protest the impact of fossil fuels on the environment.
A note found near his body in a shopping cart stated: "I just killed myself by fire as a protest suicide." The New York Times also received a copy of the note via email from Buckel, in which he wrote: "Pollution ravages our planet, oozing inhabitability via air, soil, water and weather.
"Most humans on the planet now breathe air made unhealthy by fossil fuels, and many die early deaths as a result — my early death by fossil fuel reflects what we are doing to ourselves," Buckel said.
The 60-year old lawyer played a major role with the organisation Lambda Legal in a number of landmark cases that focused on issues such as the bullying of LGBTQ youth in schools and the campaign for marriage equality in the US.
Buckel also led Lambda Legal's work to secure justice and accountability for the murder of Brandon Teena, a transgender man who was brutally raped and then killed by his rapists after law enforcement failed to intervene. The case became the subject of the Oscar-winning 1999 film Boys Don't Cry.
In a statement, Camilla Taylor, Director of Constitutional Litigation and Acting Legal Director, said the news of Buckel's death was "heartbreaking" and "a tremendous loss" for the entire movement for social justice.
"David was an indefatigable attorney and advocate, and also a dedicated and loving friend to so many. He will be remembered for his kindness, devotion, and vision for justice," said Taylor.
Picture of David Buckel: Lamba Legal