Books: SA's first transgender teen novel published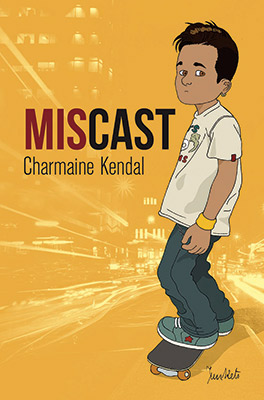 A local novel about a transgender teen coming to grips with his true identity has been released in South Africa. It's believed to be a first.
Miscast, written by Charmaine Kendal, is published by Junkets Publisher. In it, Kendal tells the story of Cathryn, a teenager born as a biological girl, who has always felt that she was in the wrong body, and how she journeys to her real identity.
Cathryn knew she was different, that she was being asked to play a part that wasn't written for her: she was 'miscast'. In a brave bold move, she tells first her mother and then her teacher that she is now Caleb. That is the start of an extraordinary adventure for this transboy.
"It's not an easy journey for Caleb," said Robin Malan, the owner-manager of Junkets.
"He is blessed with a very understanding mother, and his best friend tries hard to make the adjustment that's necessary, but he does have to change schools, and then change schools again, before things calm down. Any transsexual will attest to how difficult a journey this is."
The theme of gayness or LGBT experiences has rarely been the subject of teen fiction in South Africa. Significant exceptions have been the work of Barry Hough in Afrikaans; and Malan himself with The Sound of New Wings and My 'Funny' Brother, as well as several of the novels in the Siyagruva Series, of which he was the series editor.
"But, to our knowledge," says Malan, "this is first time that transsexuality or transgenderism has been handled in a teen novel. Certainly, in South Africa. In fact, I can't even think of a [South African] adult trans novel."
Kendal has been an English teacher for over thirty years and has written a musical, plays and poetry for her students. She has also been involved in the writing of English textbooks. In 2014 her play Doorways won the Maskew Miller Longman Literature Competition. Miscast is her first novel.
"My writing," said Kendal, "is drawn from the experiences and lives of the young people I have taught. I would like to thank all of them for sharing their lives with me."
Robin Malan added that Junkets was proud to be publishing Kendal's book. "We seriously need to have teenagers and their parents and their teachers read such books if we are to nurture a tolerance and understanding of sexual diversity and sexual minorities," he said.
You can order Miscast directly from Junkets by sending an email to info.junkets@iafrica.com or by calling 076 169 2789. The retail price of the book is R120 (excluding postage). Schools, students and teachers get a 10% discount. Capetonians can buy the book at Clarke's Bookshop, at 199 Long Street.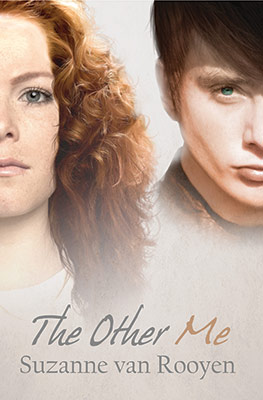 The Other Me
While Miscast may be the first locally published transgender teen novel, South African genderqueer author Suzanne van Rooyen, who lives in Sweden, has previously explored the South African trans teen experience with The Other Me, published in the US in 2012 by Harmony Ink Press.
The Other Me focuses on fifteen-year-old Treasa Prescott, who just doesn't fit in with the preppy South African private school crowd.
She begins to realise that she might have been born in the wrong body – and, she may not be in love with her overachieving friend Gabriel, as much as she wants to be him.
Van Rooyen's The Other Me is distributed in South Africa by Hay House South Africa and is available in stores. It can also be purchased though leading online retailers.