Zambian hairdresser faces 15 years in jail for sodomy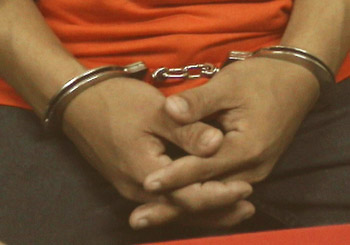 A hairdresser, believed to be a transgender woman, has been found guilty of "sodomy" in Zambia and faces being sentenced to 15 years in jail.
According to local media, Hatch Bril, 27, from Mongu, was convicted of allowing a man to have carnal knowledge of her "against the order of nature" in the early hours of September 24.
The Zambia Daily Mail, which described Bril as a "fake woman", said she was arrested after a 19-year-old taxi driver complained to police that he had been "deceived" because she dressed and appeared "like a woman." The two met at a bar and later had sex.
Brill claimed the teenager had raped her but the magistrate said the young man's testimony was overwhelming and found Bril guilty.
"Well, after looking at the evidence on record from the six witnesses that the prosecutors presented, I have concluded that Bril did actually permit the taxi driver to have carnal knowledge of him," ruled Magistrate Derrick Mate Chingumbe.
"In fact, he was made to believe that he was actually going to sleep with a woman and a woman only because of the way he [Bril] was dressed, and he had long hair," he said.
A medical report was also produced in court which showed that Bril had a tear around her anal area. These forms of medical tests have been discredited internationally as inconclusive and are described by human rights groups as a form of torture.
Brill will be sentenced by the High Court and has been granted leave to appeal the judgement.
Consensual adult same-sex acts are illegal in Zambia. Offences such as anal sex carry a minimum sentence of 15 years in prison. Attempts to have same-sex sex without being successful are punishable with seven years jail time.