Number of people identifying as bisexual grows in the US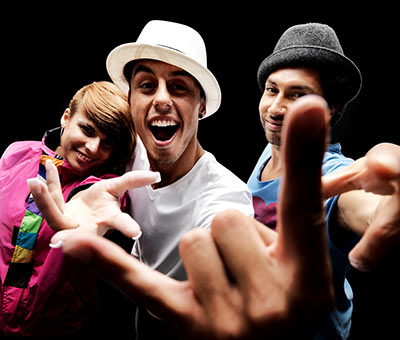 According to a new report, more Americans than ever are acknowledging that they are sexually attracted to more than one sex.
The study, Sexual Behaviour, Sexual Attraction, and Sexual Orientation Among Adults Aged 18–44 in the United States, was released by the Centers for Disease Control and Prevention on Thursday.
It found that, especially among younger women, being open about same-sex attraction is on the rise.
Just 75.9 percent of women aged 18-24 say they're attracted only to men. As for men in the same age group, just 88.6 percent say they're attracted only to women.
This attraction does not necessarily correlate to people identifying themselves as bisexual, although this has also increased.
The report found that 5.5 percent of women call themselves bisexual, a 40 percent increase on the 2006–2010 survey, while two percent of men identify as bisexual, an increase from 1.2 percent.
Among adults aged 18–44, 7.7% of women and 4.9% of men reported a sexual orientation other than "heterosexual or straight."
Women are also much more open to sexual contact with the same sex, with almost three times as many (17.4%) reporting any same-sex contact in their lifetime compared with 6.2% of men aged 18–44.
"There's a progression away from straightness, if you will," said Ritch Savin-Williams, a professor of developmental psychology and expert on gender orientation.
"I never take this as a change in actual sexuality," he told NJ.com, explaining that he believes that people "now have greater permission to say they have some sexual attraction" to members of the same-sex.
The study is based on in-person interviews with 10,416 American women and men aged 15–44 between 2011 and 2013.
In August last year, a British poll revealed that among 18 to 24-year-olds, only 46% said they are completely heterosexual.