Bitter court dispute puts Brenda Fassie movie on hold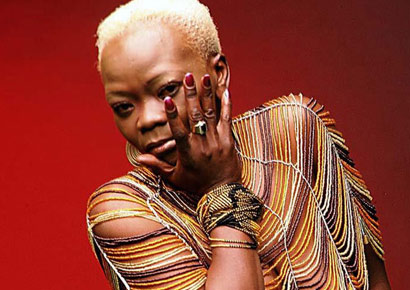 A movie about one of South Africa's greatest LGBT icons has been stalled over a dispute about who owns the rights to Brenda Fassie's music.
Last month, it was revealed with great fanfare that UK-based production company, Showbizbee, alongside Brenda's son, Bongani, would be producing the eagerly anticipated biopic.
The company even announced a nationwide open casting call for the role of a lifetime and speculation over who would play Brenda reached fever pitch.
It's all come to a screeching halt. The Sunday Times has reported that the High Court in Pretoria last week ordered the production to be put on hold.
All "casting auditions, promotions, advertisements and production" cannot go ahead until the court decides who actually has the right to make the movie.
In a statement on Twitter, Showbizbee said: "Due to an ongoing court proceeding, we will not be releasing any details pertaining to the cast member of Brenda Fassie movie project 'Brenda' which was due to be made public on 11.02.2018."
While Bongani Fassie insists that he has the authority to go ahead with the film, producer and songwriter Sello "Chicco" Twala claims that he owns the rights to the late singer's music.
Twala told the Times that he has also been working on a script for a film about Brenda's life. "I don't want the money, I care about my reputation, I don't want people to use my music," he said.
Twala was also quoted last month by City Press, claiming that he had "written and produced almost 75% of the late singer's songs".
Fassie, on the other hand, has accused Twala of trying to "confuse the public". He remains defiant, stating: "I'm prepared to walk barefoot in hell to see my mom's movie… No one can take away that this is a story about my mom."
There may, however, be a glimmer of hope on the horizon. Twala has suggested that he would be open to joining Fassie to create a fitting big screen tribute to Brenda.
"I am determined, just like him, but I also want to work with him. I don't want to exclude him. We are partners in this and I'm willing to work with him," he said.
In addition to her many hit songs, Brenda often made headlines due to her turbulent private life. She became an LGBT icon and spoke openly about her same-sex relationships in an interview with Mambaonline in 2003. Brenda died at the age of 39 in 2004, following an asthma attack and a cocaine overdose.