RuPaul under fire over transgender drag comments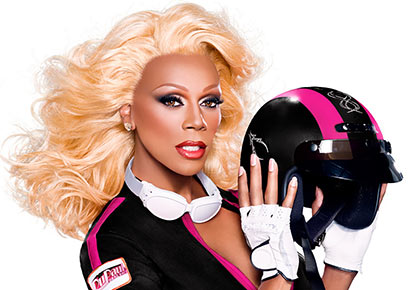 Drag icon RuPaul has been forced to issue an apology over comments stating that transgender contestants should not be allowed on his award-winning drag show.
The controversy started when RuPaul addressed the issue of gender and drag in an interview with The Guardian. In it he was asked if a transgender woman can be a drag queen.
He replied: "Mmmm. It's an interesting area. [Former Drag Race contestant and season nine runner up] Peppermint didn't get breast implants until after she left our show; she was identifying as a woman, but she hadn't really transitioned."
RuPaul was then asked if he would accept a contestant who had transitioned on his Drag Race series. "Probably not," said the performer. "You can identify as a woman and say you're transitioning, but it changes once you start changing your body.
"It takes on a different thing; it changes the whole concept of what we're doing. We've had some girls who've had some injections in the face and maybe a little bit in the butt here and there, but they haven't transitioned."
He earlier explained why he believes that only men should do drag. "Drag loses its sense of danger and its sense of irony once it's not men doing it, because at its core it's a social statement and a big f-you to male-dominated culture. So for men to do it, it's really punk rock, because it's a real rejection of masculinity."
The statements were not well received by the transgender community nor by former Drag Race contestants. Peppermint herself responded on Twitter with a series of sad faced emojis, including one with its lips zipped up.
Season six runner up Courtney Act also commented on social media, tweeting: "The revolution is intersectional and so is drag."
Transgender former Drag Race contestant Monica Beverly Hillz told Into that, "everybody should be given the opportunity to compete".
She said: "I've always been a woman, so what I've done to my body or that I hadn't started hormones while on the show doesn't take away my identity. Our bodies do not equate our identity."
RuPaul at first appeared to defend his interview comments, tweeting, "You can take performance enhancing drugs and still be an athlete, just not in the Olympics," but soon after backtracked.
"Each morning I pray to set aside everything I THINK I know, so I may have an open mind and a new experience," he later tweeted. "I understand and regret the hurt I have caused. The trans community are heroes of our shared LGBTQ movement. You are my teachers."
He added: "In the 10 years we've been casting Drag Race, the only thing we've ever screened for is charisma uniqueness nerve and talent. And that will never change."
About to start its 10th season RuPaul's Drag Race has won two Primetime Emmy Awards and has been credited with taking drag into the mainstream.
????????!

— Peppermint (@Peppermint247) March 4, 2018
Each morning I pray to set aside everything I THINK I know, so I may have an open mind and a new experience. I understand and regret the hurt I have caused. The trans community are heroes of our shared LGBTQ movement. You are my teachers. pic.twitter.com/80Qi2halN2

— RuPaul (@RuPaul) March 5, 2018
In the 10 years we've been casting Drag Race, the only thing we've ever screened for is charisma uniqueness nerve and talent. And that will never change. pic.twitter.com/0jsyt6MRvO

— RuPaul (@RuPaul) March 5, 2018