Mambaonline.com scoops Best LGBT Blog award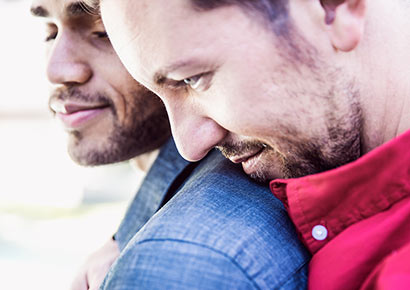 Mambaonline.com, South Africa's leading gay news and lifestyle platform, was among a number of LGBT-run sites to be honoured by the SA Blog Awards.
The winners of the 2017 SA Blog Awards were recently announced. The process is predominantly driven through public voting and is seen as a good measure of the competing blogs' engagement with their readers.
The SA Blog Awards says that it is one of the few platforms "to give the bloggers of South Africa the accolades and recognition they deserve".
Mambaonline.com, which was named the country's best LGBT blog, has been running for more than 16 years and reaches more than 85,000 unique visitors a month. Its focus is on covering the stories, people and issues that impact South Africa's LGBT community. It previously won the 2015 Feather Award for best LGBT media.
"While Mambaonline is not a blog in the traditional sense, and is more of a news site for the community, we're very honoured to be chosen as the best LGBT blog in South Africa. We're also extremely grateful to those who voted for us," said Mambaonline.com editor Luiz De Barros.
"Any recognition of LGBT media and voices is welcome, and affirms the power and effectiveness of unique community-orientated and niche-target platforms. I also hope this inspires others to go online and share their stories and insights."
The runner up in the LGBT category was Two Dads And A Kid, which chronicles the experiences of a Johannesburg same-sex couple who are raising a child. Emanuel Kelly-Loulié, who writes and curates the website with his husband, Darren, said they were humbled that their blog had been acknowledged.
Kelly-Loulié explained that the blog's aim is to empower other members of the LGBT community who want to experience parenthood as a same-sex couple but aren't quite sure how to go about it, what potential challenges they could experience, or how amazing parenthood can be.
"It is important that we 'normalise' being gay parents as much as possible and also demonstrate that two men are equally capable of raising children in a loving and nurturing environment," he said.
Other LGBT-run platforms were also recognised by the SA Blog Awards. Chief among these was The Good Things Guy, which highlights positive and affirming news stories. It not only won the Best Lifestyle Blog category but was also named the overall winner and the South African Blog of the Year.
"There are so many amazing platforms and blogs in our country and to be selected as the top one was incredibly humbling," its openly gay founder, Brent Lindeque, told Mambaonline.
"My goal, to change the collective conversation in South Africa, is clearly one shared by millions of South Africans around the world and as long as people keep reading Good Things Guy, I'll keep sharing as many good stories as I can find."
Another member of the LGBT community, Naufal Khan, is behind the runner-up in the Best Entertainment Blog category, Indian Spice. The site provides news and entertainment content that speaks to a predominantly Indian audience.
"This is an overwhelming achievement for the Indian Spice team to be recognised for their work in the Indian diaspora network," said Khan, the site's editor and founder. "Our brand name is incomparable in the market in SA, the African continent and internationally."
To see all the SA Blog Awards winners, click here.