DSTV launches OUTtvSA, a pop up LGBTQI+ channel, this October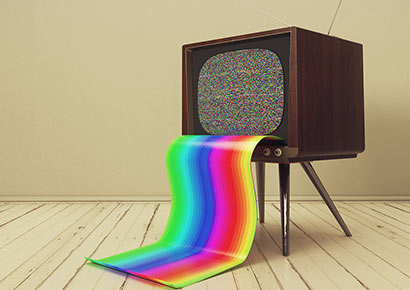 For the first time, MultiChoice will broadcast an LGBTQI+ TV channel on its DStv platform – but only in South Africa and only for a month.
On Tuesday, OUTtv, the world's first LGBTQI+ television network announced the launch of OUTtv South Africa. In partnership with MultiChoice, OUTtv South Africa will broadcast as a pop-up channel on DStv channel 198 from 4 October until 4 November 2018.
Launched in September 2001, the English-language OUTtv is based in Canada and is also available in New Zealand and Australia.
The South African pop up channel will be the first LGBTQI+ channel to be shown on traditional broadcast TV in Africa. The LGBTIQ+ video streaming service PrideTV.co.za was, however, launched in South Africa in 2016 and provides viewers with an on-demand service for around R79 a month.
According to a statement, "OUTtv SA will offer a fun and passionate mix of movies, drama, lifestyle, comedy, reality, music and travel shows that appeal to the LGBTQI+ community, as well as a broader progressive audience". It will be available to DStv Premium and DStv Compact Plus customers. The channel coincides with Pride Month in Gauteng.
More than 80% of the content on the channel will be South African premieres. The channel will include a mix of programming including Queer as Folk (UK), RuPaul's Drag Race All Stars, Big Freedia Queen of Bounce, Deep Water, Wentworth, Degrassi: The Next Generation and Hey Qween! as well as OUTtv original series Knock Knock Ghost, Sex & Violence, Shadowlands, The Boulet Brothers' Dragula and Don't Quit Your Gay Job.
Mambaonline understands that these shows will be interspersed with filler content that is being produced in South Africa specifically for the channel. A selection of the shows will also be available to customers on DStv Catch Up on their decoders, and on DStv Now online and on the app. Customers with a connected Explora will also be able to stream or download the content, and the channel will be streaming on DStv Now.
Warren-Lee Whitcher, Managing Director of OUTtv SA said, "It is with a sense of great pride that we find ourselves, after a journey of five years, at the point of being able to bring a world-class entertainment product to South Africans. And also, meaningfully drive and promote inclusion and the celebration of diversity within the country's television landscape. The OUTtv SA TV channel is the perfect first step on our mission of bringing our great quality and diverse content to South African audiences."
Yolisa Phahle, CEO for General Entertainment for MultiChoice said, "At MultiChoice we celebrate diversity and are committed to providing a platform that allows multiple voices to be heard. We look forward to offering this pop-up to our customers in South Africa."
Not unexpectedly, OUTtv SA will only be available to viewers in South Africa and will be excluded from the rest of the continent due to the ongoing criminalisation of homosexuality and the prosecution of LGBTQ+ people in a host of African nations.
In the past, MultiChoice has been heavily criticised for agreeing to remove LGBTQ-friendly shows from its African lineup because of objections from queerphobic censors in countries such as Nigeria and Kenya.