Senegal | Two jailed over gay sex video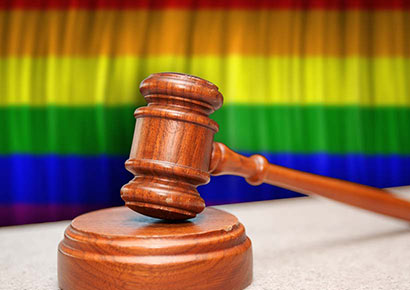 At least two people have received jail sentences in Senegal after a woman uploaded a six-second video of a gay male couple having sex, without their permission.
They were among four people recently arrested in Dakar after the video was posted on Snapchat and then circulated around the city.
According to Sene News, one of the men in the video was sentenced to 6 months' imprisonment for engaging in 'acts against the order of nature'.
The 25-year-old told the court that he had sex with the other man only the one time. "He often made me proposals. But, I refused. I will never do it again. It was because I was worried about money that I gave in," he claimed.
The woman, 20, who filmed the couple, was sentenced to two years in jail for publishing 'obscene images'. She testified that she had visited the man and then heard "some suspicious noise" in the apartment.
"This is where I took my cellphone to film the scene without their knowledge, and then transferred it to a girlfriend," she told the court. "I'm sorry. It was the first time I saw boys indulging in such a practice. I had subsequently deleted the video. I did not know it could cause us all this trouble."
It is not clear what sentences the other man in the video or the other woman who was arrested received.
Activists say that the arrests were linked to electioneering as politicians move to assert their opposition to homosexuality ahead of next year's elections.
Same-sex sexual activity is illegal in the West African country under article 319 of the penal code which punishes "improper or unnatural" acts with jail time of between one and five years and fines. If the act was committed with a person below the age of 21, the maximum penalty must be applied.