UK | Gay marriage cake ruling a "step back" for LGBTQ rights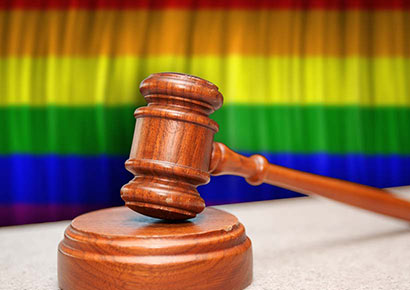 The UK Supreme Court has ruled that a bakery in Northern Ireland was not discriminatory for refusing to bake a cake that stated, "support gay marriage".
In 2014, Ashers bakery in Belfast initially accepted the order from gay rights activist Gareth Lee for the cake, which was to also include the characters Bert and Ernie from Sesame Street.
Two days later, Lee was told that owners Karen and Daniel McArthur could not fulfill the order because their religious views did not allow them to support marriage equality.
The UK Supreme Court found on Wednesday that the bakery did not discriminate against Lee because of his sexuality and solely refused to bake the cake because of its message.
"The bakers' objection is to the message not to the man," said Judge Brenda Hale, president of the Supreme Court, who also noted that the company employed and otherwise served gay people.
Hale said that while it would be "humiliating, and an affront to human dignity, to deny someone a service" because of that person's sexual orientation, "that is not what happened in this case."
UK LGBT rights group Stonewall commented in a statement that the ruling "is very concerning for anyone who cares about equality."
It noted that it is illegal for providers of goods, facilities and services in the UK to discriminate on the grounds of sexual orientation and/or gender reassignment.
"This sets a hugely dangerous precedent which could be used by others to justify even more discrimination at a time when LGBT people still face exclusion, abuse and discrimination every day, despite that being against the law," said a Stonewall spokesperson.
"This is a backward step for equality which needs to be urgently addressed," they added.
LGBT rights activist Peter Tatchell, however, saw matters differently and argued that the ruling was in support of freedom of speech.
"Although I profoundly disagree with Ashers opposition to marriage equality, in a free society neither they nor anyone else should be forced to facilitate a political idea that they oppose," he said.
Northern Ireland is the only part of the UK that does not yet have marriage equality.