Tanzania | Governor calls on public to turn in gay people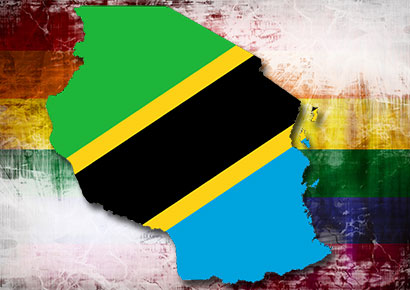 The governor of Dar es Salaam has threatened to start rounding up gay people for violating Tanzania's moral and religious values.
AFP reported that Regional Commissioner Paul Makonda went on a bigoted tirade against the LGBTQ community to reporters on Monday.
"I have information about the presence of many homosexuals in our province," he said, calling on the public to identify those suspected of homosexuality to the authorities.
"These homosexuals boast on social networks. Give me their names. My ad hoc team will begin to get their hands on them next Monday."
Described as a fervent Christian, Makonda claimed that LGBTQ people are an affront to "the moral values of Tanzanians and our two Christian and Muslim religions."
Tanzania has been in the midst of a widespread crackdown on LGBTQ people, including arresting individuals for the non-existent offence of "promoting homosexuality".
In October last year police arrested 12 people, including two South African lawyers, at a hotel in Dar es Salaam for meeting to discuss challenging the government's ban on providing HIV services to men who have sex with men (MSM). They too were accused of promoting homosexuality.
Under colonial-era legislation, sex between people of the same sex is illegal and carries prison sentences including the maximum penalty of 30 years in jail. Men arrested for this "crime" often face forced anal exams as "evidence" that they engaged in sex.
President John Magufuli has condemned homosexuality and claimed that it is being "spread" in Tanzania through the support of the West. Minister for Home Affairs, Mwigulu Nchemba, has also promised to arrest those involved in "organisations and institutions that campaign and pretend to protect homosexual interests."
In 2016, the government shut down 40 facilities that offered life-saving HIV services to MSM, severely hampering efforts to tackle the advance of the virus in the country. The government has also banned the provision of lubricants to MSM.