Why is Google still allowing LGBT youth to download this 'pray away the gay' app?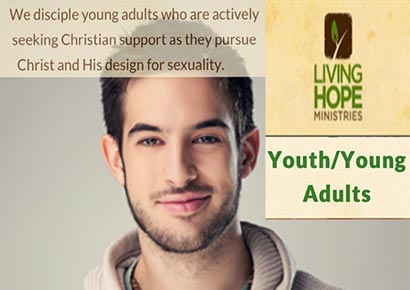 Google is continuing to allow the downloading of an app on its online store that pressures LGBT youth into attempting to change their sexual orientation.
The app, created by Texas-based Living Hope Ministries, claims that homosexuality is an "addiction," "sickness," and "sin" and that it "can help homosexuals leave their destructive lifestyles."
The organisation Truth Wins Out has now called on Google to end its silence and foot-dragging by finally deleting the app. It noted that Apple, Amazon and Microsoft have already blocked the app.
"It is unconscionable that Google is still offering an online platform to an organisation that seeks to marginalise and stigmatise LGBT people," said Truth Wins Out's Executive Director Wayne Besen.
In an email response to an open letter to Google CEO Sundar Pichai on 2 January, the company stated that it had "passed your request along to the appropriate team here at Google for further investigation." But no action has since been taken
"It's time for Google to join Apple, Microsoft and Amazon to delete this hateful and dangerous app that promotes prejudice and fosters discrimination," said Besen. "We are hoping this is simply an oversight from a very large company, rather than an objectionable policy decision that would warrant further action."
Ricky Chelette, the executive director of Living Hope Ministries, defended the app to Android Authority: "There are tons of pro-gay apps. We love gay-identified people, we're simply here to help those who don't want to be gay."
Truth Wins Out has rejected claims that its effort to remove the app is an attempt to silence religious beliefs. "Nothing could be further from the truth," insisted the organisation in a statement. "Living Hope is not just a set of beliefs, but represents an unethical business that profits by peddling an ineffective product that causes psychological pain to its clients, who then are blamed and shamed when they are unable to alter their sexual orientation or gender identity."
It argued that, "Living Hope promotes a discredited form of therapy that is rejected by every respected medical and mental health organisation."
The World Psychiatric Association and many other mental health bodies have asserted that trying to "cure" LGBTQ people doesn't work and is both dangerous and unethical. In April 2018, the Psychological Society of South Africa (PsySSA) reaffirmed its condemnation of so called 'conversion therapy'.
A petition has been launched calling for Google to remove the app from its online store.