Landmark study shows treatment prevents HIV transmission in gay couples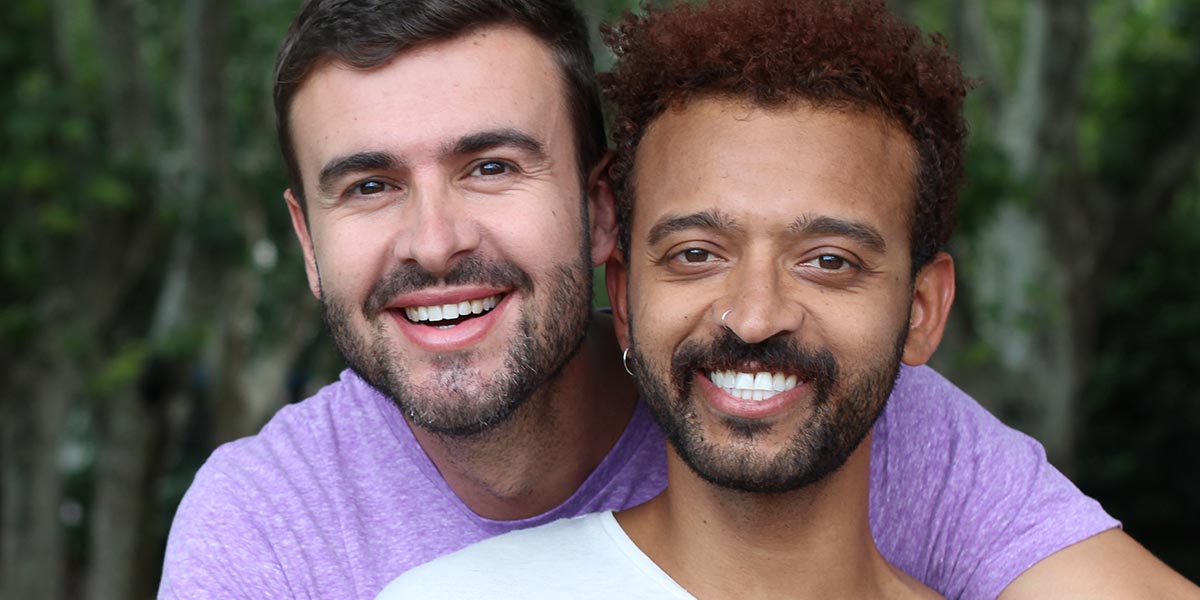 A major eight-year study has confirmed that HIV-positive gay and other men who have sex with men who are on effective HIV treatment cannot transmit the virus through sex.
The research, published in The Lancet, involved nearly 1,000 gay couples in Europe in which one partner was HIV positive and on treatment that suppressed the virus.
Over the eight years and 77,000 times the couples had condomless anal sex, there were zero instances of infections between the HIV positive and the HIV negative partners.
The PARTNER2 study, led by University College London (UCL) and the University of Copenhagen, has been described as "conclusive" in showing that effective treatment could end the HIV epidemic.
The researchers estimated that, based on the type and frequency of sexual contact, treatment prevented around 472 HIV transmissions in the couples who took part.
The results showed that antiretroviral treatment (ART) is just as effective for gay couples as it is for heterosexual couples, which was proved in an earlier phase of the study. The proviso to all this is that the treatment must be consistent and working, resulting in a viral load of less than 200 copies/mL. in HIV positive individuals.
"Our findings provide conclusive evidence for gay men that the risk of HIV transmission with suppressive ART is zero," said lead author, Prof Alison Rodger (UCL Institute for Global Health).
Impossible to overstate the importance of these findings
"Our findings support the message of the international U=U campaign, that a suppressed viral load makes HIV untransmittable. This message has been endorsed by more than 780 HIV organisations in 96 countries and can help end the HIV pandemic by preventing HIV transmission, and tackling the stigma and discrimination that many people with HIV face," said Rodger.
"Increased efforts must now focus on wider dissemination of this powerful message and ensuring that all HIV-positive people have access to testing, effective treatment, adherence support and linkage to care to help maintain an undetectable viral load."
Professor Jens Lundgren, professor of Infectious Diseases at Rigshospitalet, University of Copenhagen, agreed: "We have now provided the conclusive scientific evidence for how treatment effectively prevents further sexual transmission of HIV."
Dr Michael Brady, Medical Director at Terrence Higgins Trust, commented: "It is impossible to overstate the importance of these findings. The PARTNER study has given us the confidence to say, without doubt, that people living with HIV who are on effective treatment cannot pass the virus on to their sexual partners.
"This has incredible impact on the lives of people living with HIV and is a powerful message to address HIV-related stigma," added Brady.
The study also reaffirmed the importance of individuals knowing their HIV status as by doing so they would be able to get treatment if needed and no longer risk unknowingly infecting their partners. As of 2017, there were an estimated 40 million people worldwide living with HIV, of whom only 21.7 million were on antiretroviral treatment.
Free HIV testing and treatment is available at no cost at government clinics across South Africa as well as clinics that specifically serve gay, bisexual and other men who have sex with men. These include Engage Men's Health in Melville, Johannesburg (010 500 0934), OUT's TEN81 Centre in Pretoria (012 430 3272 / 066 190 5812) and the Ivan Toms Clinic in Greenpoint, Cape Town (021 447 2844).