Christian Cape Town jeweller rejects "sinful" same-sex couple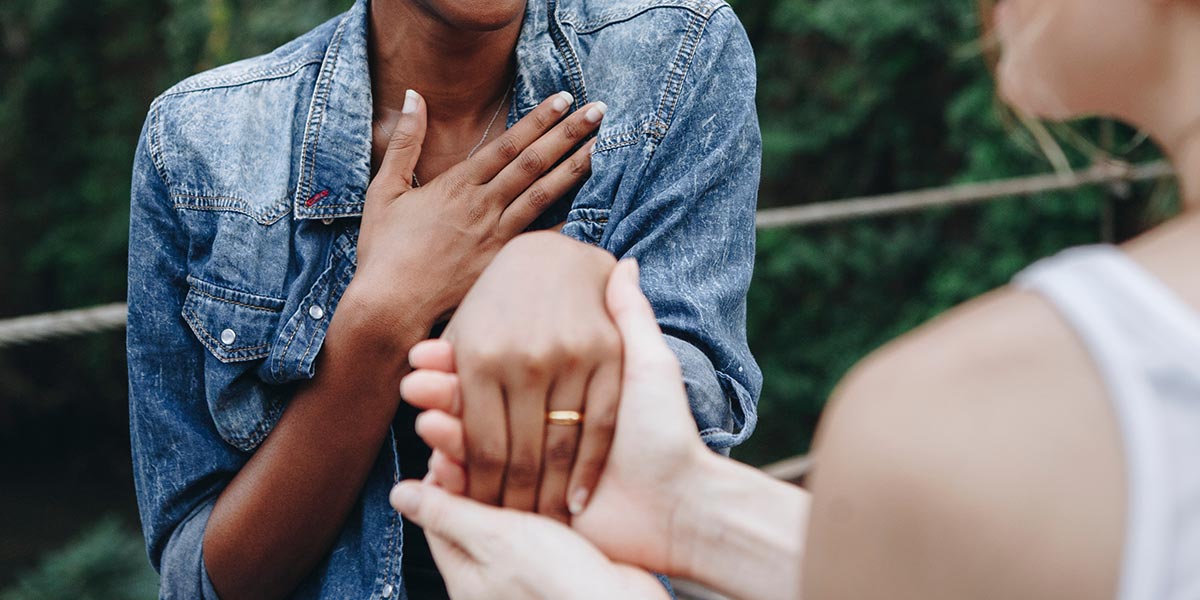 There are calls for a boycott of Craig Marks, a leading Cape Town-based jeweller that has refused to make an engagement ring for a same-sex couple.
Daily Maverick reported that the company, which also has representation in Johannesburg and the UK, told a 30-year-old woman in a same-sex relationship that it did not want her business.
The self-righteous jeweller cited its owner's Christian values and felt the need to lecture the customer and pass judgment on her relationship, describing it as a sin.
"We do not make rings for same sex marriages as we follow christ and do not want to partake in what God calls sin which is a man with a man or woman with a woman," the company wrote to the customer on WhatsApp.
"So God created them man and woman and the man to lie with the woman. I don't expect you to abide by God's laws if you are not a believer. The main sin of an unbeliever is unbelief," it asserted.
"This is not with the intent to offend you but I do understand that it can be offensive. It's not personal, as you seem like a nice person, but is our companies stand always."
According to its website, Craig Marks was founded "in 2008 by Craig Quinton when he saw a gap in the market for a well priced online jewellery store." It's not clear if it was Quinton himself that communicated with the customer.
The company is a member of the Jewellery Council of South Africa and says that it is planning to open franchises across South Africa and around the world.
"Clients love purchasing from us because of the level of service and help they receive from our staff and effort we put into keeping the price affordable," claims the Craig Marks Facebook page. It adds: "Nothing says 'I love you' like a custom made Engagement ring."
When the woman told the company that it is illegal to deny services to anyone on the basis of sexual orientation in South Africa, it misguidedly insisted that this is not the case and referred to a legal battle concerning a homophobic baker in Northern Ireland.
"These are the things already argued in court. SA has found the same way regarding a Christian service provider of wedding venues," the company claimed.
In reality, the courts in South Africa have found in favour of same-sex couples who have been denied services, most commonly in the wedding industry.
In 2012, the Alberton Magistrates' Court, sitting as the Equality Court, ruled that the Sha-mani wedding venue had violated the Equality Act by turning away a same-sex couple and had to allow gay and lesbian patrons to use its venue for any purpose, including for weddings.
In April 2015, the Equality Court in Cape Town also ruled that owners of guesthouses cannot use their religious beliefs to turn away LGBTIQ customers.
Constitutional law expert Pierre De Vos has asserted that business owners cannot use their religious beliefs to deny LGBTIQ people service. It is not only unconstitutional to do so but also violates the Equality Act, which prohibits the denial of services on the basis of sexual orientation.
There have been calls on social media for members of the LGBTQ community and allies to boycott Craig Marks. "Buying a wedding ring, don't get it from Craig [Marks] Diamonds," said Jeanine Cameron on Facebook. Eugene-Joshua Mouton told MambaOnline that it's "outrageous that these companies get away with this! They need to be exposed!"
MambaOnline has received reports that Craig Marks has been deleting or blocking any comments about its discriminatory stance on its Facebook page.